Classic Erotica Crazy Girl lip balm - Lip balm from Classic Erotica

Product Details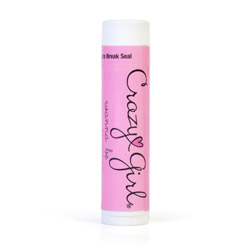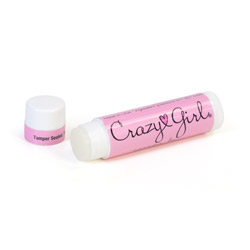 Summary:
Crazy Girl by Classic Erotica is a great chapstick to add to your purse. It works well to keep your lips soft, and it smells like banana flavored goodness. It is easy to use and gentle. What more can you want for lip protection?
Pros:
Banana flavored, cute tube.
Best use:
This is yummy, flavored chapstick to keep your dry winter lips soft and supple during the harsh weather. If you are looking for something matte, or something to wear under the gloss, this is the way to go. Made by Classic Erotica, the Crazy Girl lip balm is just one of the few sexy but sweet items merging both beauty and fun together.
Texture / Consistency / Thickness / Viscosity:

Like most chapsticks, it has a smooth, slightly waxy feel going on. It offers no added look to your lips, but will keep them soft and protected from UV rays with its SPF 15 formula.

This lip balm only has 4 ingredients, including 2 sunscreen ingredients. It is PABA free and made in the U.S.A.

It goes on smoothly and doesn't cake up. Like other chapsticks, it will melt in heat or if you forget it in your jean pockets in the dryer, so be mindful of where you leave it.


Ingredients:

Octinoxate (7%), Oxybenzone (4%), Vitamine E, Aloe Vera

Taste / Aroma:

Wanna Be Kissable has a banana smoothie-type flavor/scent to it. It isn't overwhelming but it can be noticed.

Performance:

It works as advertised---it hydrated my lips well. Since it is just a chapstick, it will make your lips soft but won't give you the feeling of wearing something heavy or glossy. You can drink from a cup, smooch your S.O., or do whatever with supple lips. It's very gentle and doesn't give you any sort of tingling. It's perfect when layering glosses or lipsticks over it.

Packaging:

It comes in a white and pink chapstick standard tube, with an adorable Crazy Girl font. This will fit in your pocket or purse with ease.

Volume:

0.15 fl.oz.

Weight:

0.8 oz

Other

Safety features:

Gluten free / No Phthalates / No Sulfates / No Triclosan / Parabens free