Bella Il Fiore Perfect pout lip gloss duo - Lip gloss from Bella Il Fiore

Product Details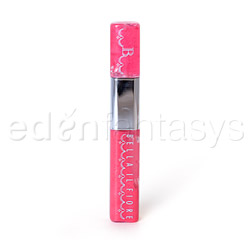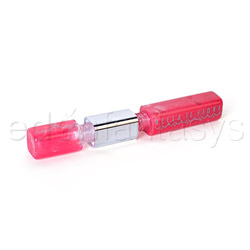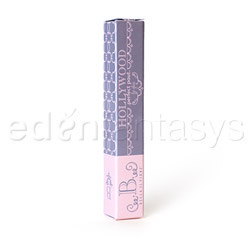 Summary:
Two glosses in one pretty and conveniently sized package. The base gloss is semi-sheer, so it will flatter a range of skin tones and allow build-able coverage. The topper gloss will give your lips the super shiny gloss of freshly polished latex and feeling just as slippery.
Pros:
Reasonably long lasting, semi-sheer color allows flattering build-able coverage.
Cons:
The topper gloss leaves your lips feeling slippery.
Texture / Consistency / Thickness / Viscosity:

The glosses glide on smoothly. The base is a shimmery sheer that can be layered. Completely smooth, non tacky and lasted several hours on me (despite copious coffee consumption). The smaller gloss adds a slick, slippery feeling layer of extremely wet looking high shine. My lips looked like freshly polished latex...

Ingredients:

Polybutene, Polyisobutene, Ricinus Communis (Castor) Seed Oil, Bees Wax, Caprylic/Capric Triglyceride, Glycol Distearate, Prunus Amygdalus Dulcis (Sweet Almond) Oil, Ethylhexyl Palmitate, Ascorbyl Palmitate, Tocopheryl Acetate, Squalane, Phenoxyethanol, Ethylhexylglycerin, Fragrance, May Contain: Mica, Titanium Dioxide, FD&C Blue No.1, D&C Red No, 6, D&C Red, No. 27, D&C Red No. 7, Iron Oxide Red, Iron Oxide Yellow, Iron Oxide Black, Polyethylene, Terephthalate.

Taste / Aroma:

This gloss truly had no discernible scent. The taste, however had the undercurrent of beeswax most lip products wind up having. The slightly waxy taste wasn't strong or unpleasant, just there.

Flavor:

Unflavored

Fragrance:

Unscented

Performance:

I found the base gloss to be long lasting: surprisingly it survived a cup of coffee, but it didn't last through a meal. Once you add the top gloss, its longevity goes down the tubes because the slick, shiny gloss transfers onto anything your lips touch.

Packaging:

Personal comments:

I'm going to have to at least 3 of the other colors...

Other

Safety features:

No Sulfates / No Triclosan / Parabens free

Length:

3 3/4"

Width:

1/2"