Sensuous Beauty Body massage lotion - Lotion from Sensuous Beauty

Body massage lotion videos
Product Details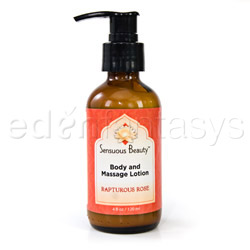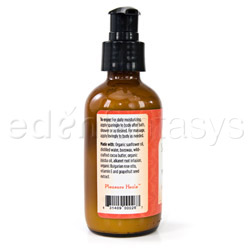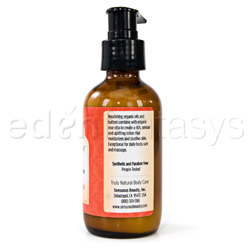 Decadently fragranced, this moisturizing cream is perfect for everyday wear or a sensual massage. Soothe dry skin with this blend of nourishing organic oils and butters, combined with essential oils and extracts for a lasting scent.
Presented in an amber-colored glass bottle, this silky lotion also features a pump cap for easy dispensing; simply twist cap to lock for travel and storage.
Available in heady Rapturous Rose, citrusy Violet Tangerine, earthy Sweet Woods, soothing Lavender Love, sensual Come Hither, or rich Enchanted Amber.
Texture / Consistency / Thickness / Viscosity:

Base:

Oil

Ingredients:

Come Hither contains: organic canola oil, distilled water, cocoa butter, beeswax, vitamin E oil and our sensuous Come Hither blend of essential oils. Enchanted Amber contains: organic sunflower oil, distilled water, cocoa butter, beeswax, vitamin E oil and our sensuous Enchanted Amber blend of essential oils. Lavender Love contains: organic sunflower oil, distilled water, cocoa butter, beeswax, vitamin E oil and pure essential oil of lavender. Rapturous Rose contains: organic sunflower oil, distilled water, cocoa butter, beeswax, vitamin E oil, alkanet and pure rose otto. Sweet Woods contains: organic canola oil, distilled water, cocoa butter, beeswax, vitamin E oil and our sensuous Sweet Woods blend of herbs and essential oils. Violet Tangerine contains: organic sunflower oil, violet oil, distilled water, cocoa butter, beeswax, vitamin E oil and pure essential oil of tangerine.

Taste / Aroma:

Packaging:

Volume:

4 fl.oz.

Weight:

4 oz