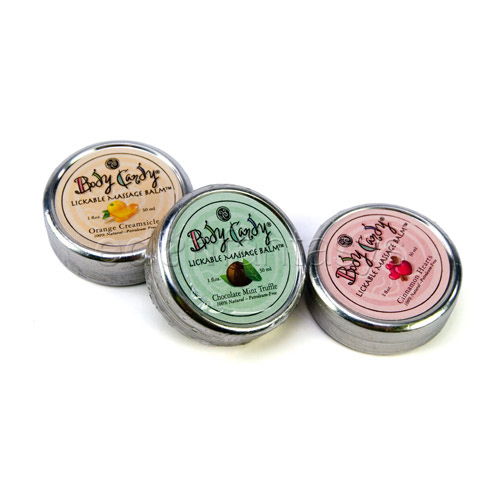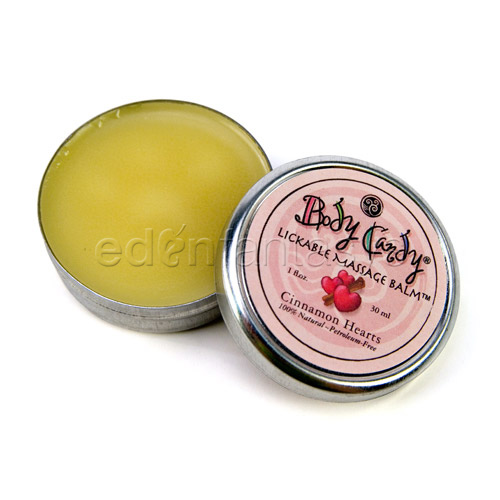 This product is out of stock.
Notify me
Texture
Base: Oil
Ingredients: Unrefined Cocoa Butter, Unrefined Coconut Oil, cold-pressed Sunflower and Wheat Germ oils, Vitamin E, Beeswax, Stevia Herbal Extract, Rosemary Oil Extract, Cocoa, Pure Essential Oils of Peppermint, Vanilla, Sweet Orange and Cinnamon Leaf.
Ordering Details
Manufacturer: Sexy Living
Taste / Aroma
Flavor: Chocolate / Cinnamon / Mint / Orange creamisicle
Packaging
Natural ingredients, excellent scent and taste, sweet but not sticky, spreads well.

Body Candy Massage Balms are a flavorful treat and make for tasty foreplay. Each flavor is unique and quite different so everyone should be able to find at least one they like.