Mayer Laboratories Reality female condoms 3 pack - Female condom from Mayer Laboratories

Product Details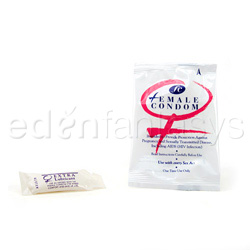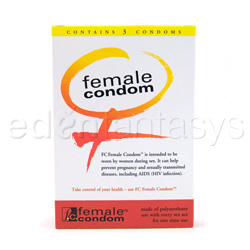 Couples now have an alternative under their control to protect against AIDS, other STD's and pregnancy.
The Female Condom™ is a loose-fitting plastic pouch that lines the vagina. It has a soft ring at each end. The ring at the closed end is used to put the device inside the vagina and holds it in place. The other ring stays outside the vagina and partly covers the lip area.
They are made out of polyurethane, so they're absolutely perfect for anyone who is sensitive to latex condoms.
Package includes 3 female condoms, 1 information leaflet and sample lubricant.
FC Female Condom™ is intended to be worn by women during sex. It can help prevent pregnancy and sexually transmitted diseases, including AIDS (HIV Infection).
Properties

Sensitivity:

Regular

Lubrication:

Water based

Texture:

Smooth

Pack:

3

Brand:

FC Female condom

Flavor:

Unflavored

Material:

Non-Latex

/

Polyurethane

Material safety

Color:

Clear

Special Features:

Ingredients:

For Lube: Water, Glycerine, Carboxymethylcellulose, EDTA, Methylparaben, tween80, Propylparaben