Our system couldn't verify your address.


Please review your address. If you are sure it is correct use Continue button below.

Wall

About me

Reviews and articles
General information
Location

NJ

Sexual orientation

straight

Role

Advanced reviewer, Ambassador

Rank

Total reviews

52

Total discussions

69

Total posts

1765
Contact information
No contact information was provided.
Just POUND it!

Well, here I am playing with toys and seeking new ways to boldly go where no penis has gone before! Finding new places for my dick to explore has become a great hobby.
My personal store
A place for men to take things into their own hands.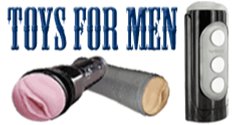 Place an order today and use the code G7F to get 15% off! Wow! Can you beat that?! Masturbation has been a favorite pastime of men throughout the centuries. While essentially all males engage in self-pleasure on a regular basis and perfect their techniques through years of manual labor practice, modern technology provides an ever-expanding array of tools (toys) that allow even the most experienced masturbator to discover new and indescribable ways to blow a load. So men, whether you're single or married and are seeking innovative ways to unwind, want to experience new sensations that will make you shutter in ecstasy, or are just want to explore new frontiers of self-stimulation, this store will provide resources that will let you see fireworks! Enjoy!
My links
My blogs

Off the Beaten Path

Be sure to drop in and take a look around. I've created a store for men that contains items that I've either used (and reviewed), would like to use, or that seem to be highly recommended by other men.

Favorite websites