Our system couldn't verify your address.


Please review your address. If you are sure it is correct use Continue button below.

Wall

About me

Reviews and articles
General information
Role

Advanced reviewer

Rank

Total reviews

86

Total discussions

4

Total posts

48
Contact information
No contact information was provided.
My personal store
This is G-spot central! Code 9hz will get you 15% off.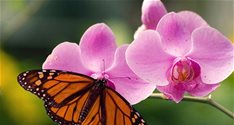 This is a store designed to help you find your g-spot and most importantly, enjoy the g-spot. I hope to offer body safe options for everyone. I require clitoral stimulation in combination with g-spot stimulation. Therefore, I thought it would be nice to include clitoral vibes as well. I will not recommend product or offer them in the store if the product does not preform in a satisfactory manner, or if I feel the cost of the item greatly outweighs the quality and the performance. Use coupon code/partner code 9hz at checkout for 15% off. This code NEVER expires, use it as often as you like. The only exclusion I've run into is the code not working on items already on sale.