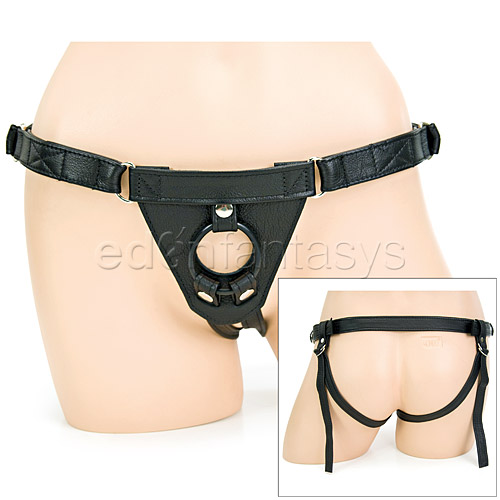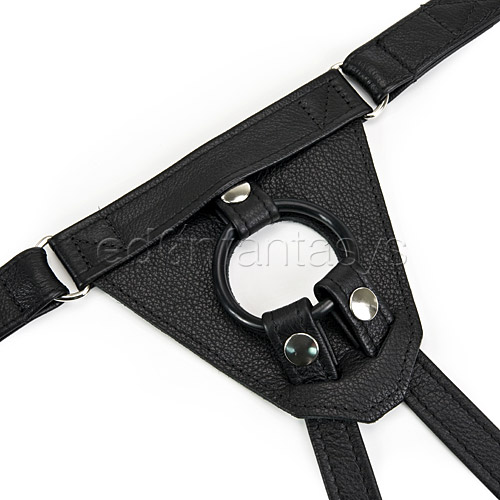 Free shipping
This product is out of stock.
Notify me
A closer look
Leather double strap harness with interchangeable rings.
Size / Fit
Maximum hip size: 42"
Dildo holder diameter: 1 7/8"
Weight: 0.4 lb
Ordering Details
Manufacturer: Aslan Leather
Performance
Special Features: Interchangeable ring
Sexy, Soft, Leather, Durable, Fully Adjustable, and an Aslan Leather Product.

Attractive, no frills or adornments, high quality leather, very comfortable, stays up pretty nicely.

Comfortable, durable, easy access, control, well designed.

Looks great, straps don't slide around on you, interchangeable ring.