Sensuous Beauty Kissing balm - Edible treats from Sensuous Beauty

Product Details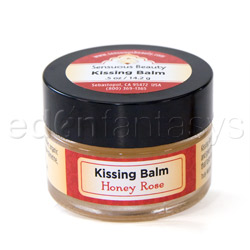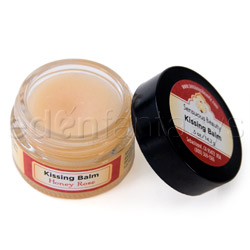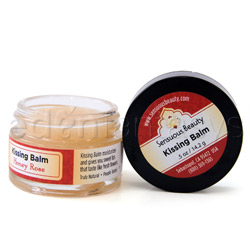 When you want to coax a kiss out of your mate, Kissing Balm may be just the thing to get a special evening started. Beautifully scented, moisturizing and sweet, it invites your special someone to get a little closer.
Made with organic coconut oil, raw honey, Vitamin E and almond oil, this balm glides on smooth, moisturizes your lips, and doesn't become sticky or tacky. Presented in a generous half-ounce glass jar, it will last you for quite awhile.
Available in a hypnotic Honey Orange Blossom or a seductive Honey Rose.
Texture / Consistency / Thickness / Viscosity:

Ingredients:

Honey Orange Contains: Organic coconut oil, almond oil, shea butter, beeswax, honey, vegetable glycerine, vitamine E oil and pure essential oil of neroli Honey Rose Contains: Organic coconut oil, almond oil, shea butter, beeswax, honey, vegetable glycerine, vitamin E oil, alkanet root and organic Bulgarian rose otto

Packaging:

Volume:

0.5 fl.oz.

Weight:

3 oz

Other