Spartacus Locking collar with mini bondage rings - Collar from Spartacus

Product Details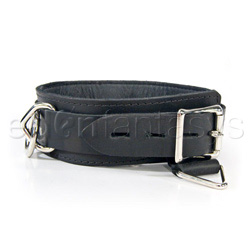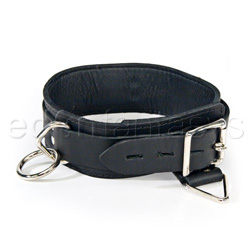 This collar ensures that your slave will not be able to escape their bonds, no matter how hard they try.
Equipped with a heavy duty locking mechanism, you simply attach the collar, put a lock thru the ring on the closing device and they're locked in. You can also flip the triangle up underneath the buckle to secure them in a little bit extra. Or you could use that to attach a leash, or hook them up to a wall or anything you want.
Made out of high quality leather, this collar also features 3 mini bondage rings placed evenly around the collar so you have many options for how to restrain them.
The collar itself is 19 inches long and the strap is 20 1/2 inches long.
Properties

Material:

Leather

Material safety

Color:

Black

Length:

20 1/2"

Width:

2"

Weight:

0.5 lb

Safety features:

Phthalates free