Sensuous Beauty Love nectar - Edible treats from Sensuous Beauty

Product Details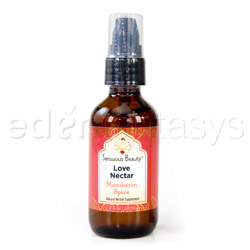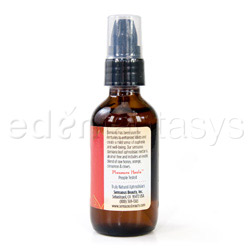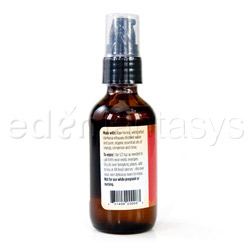 Delicious and sensual, Love Nectar is a sweet delight, crafted with natural ingredients like raw honey and damiana. Made to be eaten as easily off of your lover as it is off a favorite dessert, this versatile bottle will become a bedside favorite.
Whether drizzled over a bared limb or breast, or simply used to add sweetness to a leisurely morning-after breakfast in bed, the pleasing taste might just inspire further playful explorations of one another. A convenient pump-top ensures that not a drop goes to waste, but rather exactly where you want it to.
Presented in an amber glass bottle and available in two delectable flavors, it's one sugary treat that will add some spice to your love life.
Texture / Consistency / Thickness / Viscosity:

Base:

Water

Ingredients:

Honey Rose contains: wildcrafted damiana, raw honey, pure imported rose water. Mandarin Spice contains: wildcrafted damiana, raw honey, distilled water and pure essential oils of cinnamon, orange and clove.

Packaging:

Volume:

2 fl.oz.

Weight:

3 oz

Other