Sensuous Beauty Love tincture - Edible treats from Sensuous Beauty

Product Details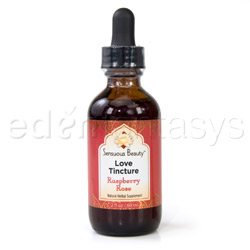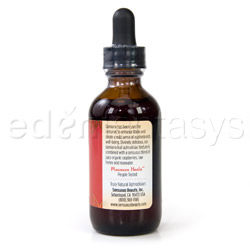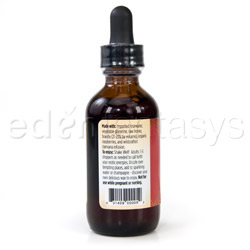 Whether consumed directly, off of a sensual dessert, or even off of one another, the heady scent and delicious taste of this tincture will set the mood.
Organic and natural ingredients combine with sweet flavors, brandy and sensuality-heightening damiana to give this tincture a divine taste and sexy results. For an extra-special treat, stir it into some champagne and sip together as you relax.
Presented in an amber glass bottle, the top has a built in dropper for easy application and just the right amount, every time.
Texture / Consistency / Thickness / Viscosity:

Base:

Water

Ingredients:

Honey Rose contains: Imported Rosewater, Vegetable Glycerine, Raw Honey, Brandy (21-23% by volume), Organic Raspberries, Wildcrafted Damiana Infusion. Chocolate Love contains: Organic Sugar, Water, Organic Cocoa, Organic Vanilla Extract, Xanthan Gum, Brandy (21-23% by volume) and Wildcrafted Damiana Infusion.

Packaging:

Volume:

2 fl.oz.

Weight:

3 oz

Other