Eden Toys Discreet masturbator - Masturbator from Eden Toys

Product Details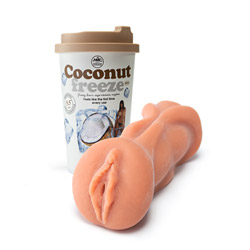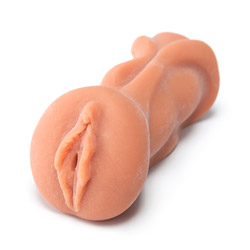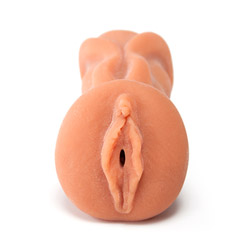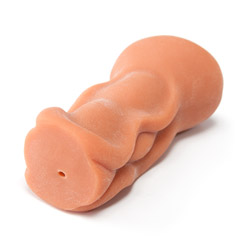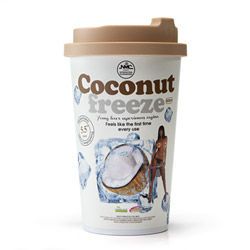 Summary:
Fruit of love is a realistic vaginal masturbator that is virginal tight. It comes discreetly packaged in a very sturdy coffee cup that can be safely tucked away from prying eyes. It is great to have when you do not have a partner or when your partner is not in the mood.
Cons:
Have to use powder or it will be sticky
Material / Texture:

Fruit of love is made from TPR which rates as a 7 on the safety scale. It is latex-free, phthalate-free, and hypoallergenic. It is soft, squishy, very stretchy, and tacky to touch, especially after first use.

The insides have two distinct textures.The vaginal opening provides a smooth texture whereas towards the middle of the masturbator are strategically placed bumps and ridges to provide pleasure.



It will collect lint and hair so just be aware.

It has a sweet smell to it, but nothing overwhelming.

Material:

TPR

Material safety

Safety features:

Hypo-allergenic / Latex free / Phthalates free

Texture:

Noduled

Shape / Design / Size / Fit:

Fruit of love is a realistic beige color and measures 5 1/2" long and 7 1/2" around at the top. It is small enough to fit in my hand.



It has curvy ridge along the sides to provide better grip when using.



The top is designed like a realistic vagina with a clitoral hood, vaginal opening, and labia.



The top measures 3" up and down and 3" side to side. The vaginal opening is located 1 1/4" down the top. The vaginal opening is very tight; the packaging suggests it feels like the first time every use. My husband said it feels like a very young virgin.

Our favorite part is that it is very easy to hide because it comes in a cup. We keep the cup hidden in the bathroom, and our kids are none the wiser.

Color:

Beige

Length:

5 1/2"

Fits up to:

Any size

Vaginal depth:

5 1/2"

Weight:

0.75 lb

Functions / Performance / Controls:

As this has no mechanical parts, it is completely waterproof so it can be taken in the shower to get off if you wish.

I did an experiment to see how accommodating the masturbator would be to various sizes. My husband is the control subject as I consider him to be of average size. I also used Eddie who is smaller than average and
Eden Lover who is above average. As you can see in the two pictures below, the masturbator stretched to fit both Eddie and Eden Lover. Most users should not have any issues when using lube.




Special Features:

Realistic design
Super stretchy

Care and Maintenance:

Silicone, water-based, or hybrid lubricants can be used with TPR. You will need some sort of lubricant due to the tightness of the vaginal opening.

This is completely waterproof, so clean-up should be a breeze. Simply wash it with mild antibacterial soap and water, and rinse fully. You can also use your favorite toy cleaner or wipes. It is best to let air dry completely before tucking away for the next time. It is best to store out of direct sunlight. To prevent stickiness after use, use corn starch or other powder to keep it in optimal condition.

Packaging:

We love the coffee cup packaging of this masturbator. The front shows a topless lady with coconut freeze at the top of the cup. The back shows the "orgasmic features" of the masturbator. The cup is very sturdy and provides a nice hiding place for the masturbator.



Experience:

My husband liked this masturbator. It took him a few tries to get used to the tight opening, but overall he likes it. We like that after use it stays tight and isn't permanently stretched out.