Fleshlight Fleshlight Freaks Drac - Masturbator from Fleshlight

Fleshlight Freaks Drac videos
Product Details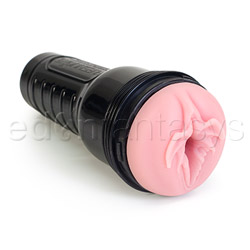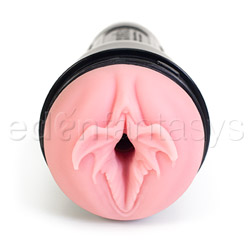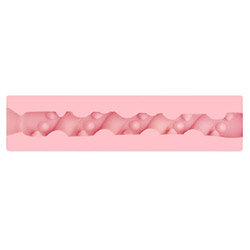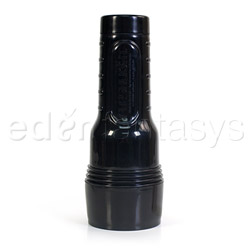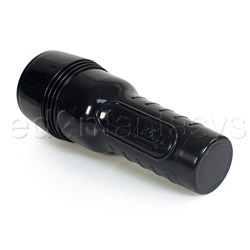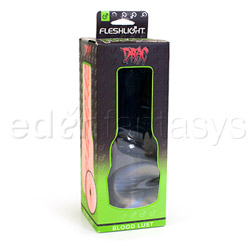 Summary:
For the many of us who get turned on by the eroticism and fantasy of vampire stories, Fleshlight has developed a product that taps into that fantasy and combines it with its highly satisfying line of penis sleeves. Fleshlights are big and bold and it's oh so nice to cum inside of them. These are not just for Halloween.
Pros:
Perfect design, nice tight corkscrew interior, great feel.
Cons:
Not pocket-sized, so be prepared for its heft and weight.
Best use:
We live in a world that is obsessed by Dracula and vampires. And why not? Dracula and vampire stories have always had tremendous sexual energy. Now Fleshlight gives you the chance to put that sexual energy to good use, with a vampire styled penis sleeve. Those vampires are always inserting their teeth into your flesh. Why not insert your penis into a tight vampire hole? It seems only fair! For those who are not familiar with Fleshlight products- a little primer- Fleshlights are penis sleeves housed in a hard plastic cover that is styled like a large (and I do mean LARGE) flashlight. You screw off the top of the cover and you insert the sleeve. The exterior cover is 10" long and it weighs almost 2 pounds. The interior sleeve (where your penis will be) is about 8" long, making it long enough to cover all but the most fortunate of men. Width wise, it is pretty generous, but super thick men may feel it is a bit tight. Like with all sleeves, you put some lube on the opening and some on your penis and then you slide in and enjoy. Fleshlights do take up some space, so make sure you have something to carry it in. People looking at just the exterior will probably think it is just a large flashlight.
Material / Texture:

The exterior is hard plastic. The interior is made with Superskin, which is soft and plushy, yet maintains its firmness. It is a very realistic feel and the material warms up nicely when placed in warm water, increasing the sense of realism. There was no real odor to speak of. The opening is sized similar to the vaginal openings of other Fleshlight products, although this opening suggests something not quite human. However, you won't mind that at all because the interior of the sleeve has a narrow corkscrew column that gives a nice and tight sensation. This toy is good for all users, and especially for those who, like me, really get turned on by vampire fantasies.

Material:

Superskin®

Material safety

Safety features:

Hypo-allergenic / Latex free / Phthalates free

Texture:

Nubbed

Shape / Design / Size / Fit:

This is a classic Fleshlight, so comments I have previously made about Fleshlights apply here as well. The Fleshlight design is pure genius. The sheer size of it is a big turn on and when you are sliding it up and down your penis, you feel like you are the biggest guy in the world. That hard flashlight exterior works well because no matter how hard your grip, you will never feel your hand. When you use a sleeve, you really want to be able to forget that you are doing the work. The Fleshlight makes that very easy. This one is specifically geared for those who find something hot about the whole vampire concept, so the fantasy plus the design of the toy will combine for a very satisfying orgasm. Is it discreet and suitable for travel? Yes and no. Like I said before, it does look like a big flashlight, but that will only work for people not looking too closely. I say be proud of your Fleshlight, and if someone figures out what it is, you can be sure that they will be just a bit jealous that they don't have one of their own.

Color:

Pink

Length:

11"

Fits up to:

Any size

Vaginal depth:

7 3/4"

Weight:

2 lb

Functions / Performance / Controls:

Care and Maintenance:

You can clean your Fleshlight with warm water. Do not use soap, which can degrade the material. To give it a more thorough cleaning, you can use some rubbing alcohol. You can turn it inside out to pat it down and make sure the interior dries as well. Don't store it unless it is dry inside and out, since otherwise you might allow mold and other unpleasant things to grow. Store it in a dry place. You can simply keep the sleeve locked in the exterior shell and you will have no problems. Just make sure the interior of the shell is also free of moisture when you store it. Use only water based lubes with the Fleshlight.

Packaging:

Your Fleshlight will arrive in a large cylinder. It would be great for storage, but it does take up a lot of space. The Fleshlight comes with a nicely informative guide on how to care for it and shows some of the other product lines. Also, to get you started, it comes with a nice package of lube.

Personal comments:

Short of an actual human, there is nothing I like sticking my penis into more than a Fleshlight. It's all about the look and feel of the toy and I like going with the fantasy offered by the particular Fleshlight I am using, whether a welcoming vagina, a nice tight backside, or, in this case, a nice tight vampire orifice.