Fleshlight Fleshlight girls Jenna Haze lotus - Masturbator from Fleshlight

Product Details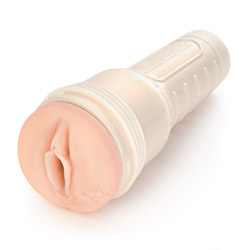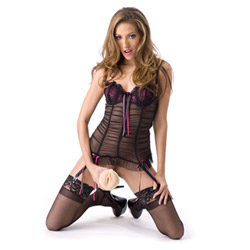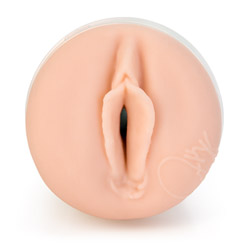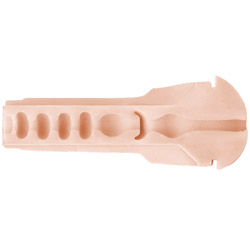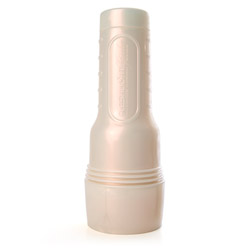 Summary:
If you're a guy looking for a sex toy, you cannot - CAN NOT - do better than a Fleshlight. The appeal of the Jenna Haze Fleshlight in particular is that it's modeled after one of the hottest, sexiest, most delicious porn stars in the business and is as close as you're possibly going to come to fucking her unless Larry Flynt sends you a contract to start performing for him. Which is unlikely (but not impossible, so don't give up hope!)
Pros:
Modeled after beautiful porn star Jenna Haze, and the best masturbation sleeve on the market.
Cons:
Slightly difficult to clean, but that is a minor complaint.
Material / Texture:

The Jenna Haze Fleshlight differs from other models by having a slightly more flesh-like hue to the Superskin lining - which really doesn't do anything for me, as it's not likely to make it any less apparent that you're fucking a flashlight - but is a nice touch.

In other respects, though, it has all the advantages of the classic Fleshlight - a soft, succulent Superskin lining that feels as tight and taut as the real thing - and a hard, rigid shell that allows you to have your wicked way with the Fleshlight in a variety of innovative ways.

Material:

Superskin®

Material safety

Safety features:

Latex free / Phthalates free

Texture:

Velvety

Shape / Design / Size / Fit:

What makes the Jenna Haze Lotus Fleshlight different from other Fleshlights is that the succulent lining was molded after simply stunning Porn Star Jenna Haze (one of my personal favorites.) This inviting mold is paired with the 'Lotus' lining, which is one of many different 'sensations' you can have in your Fleshlight. The Lotus lining features five (for want of a better term) sphincters lined up inside, which gives a very pleasurable sensation when you're balls deep inside it.

The hard outer shell resembles a flashlight, so it's fairly discreet as long as nobody wandering through your house grabs it when the light blows in the basement... ("Uh, honey? I think there's something wrong with your flashlight...")

The hard shell does mean it's ridiculously easy to store, even if you haven't had a chance to clean it (ewww!) and there have been a couple of business trips in which I flung it in my suitcase to keep me entertained when I was away from my wife.

Color:

Beige / Pearl white

Length:

10"

Fits up to:

2"

Vaginal depth:

7 3/4"

Weight:

1.5 lb

Functions / Performance / Controls:

The major advantage of the Fleshlight is that you can turn the 'knob' at the end and adjust the suction, giving a slew of different sensations when you use it. Tighten the knob and create a hot, sucking vacuum (kind of reminiscent of anal sex) or loosen it for the soft, succulent sensation of vaginal sex.

Special Features:

Free samples
Pornstar mold

Care and Maintenance:

You can disassemble the Fleshlight in much the same way an over-compensating gun freak disassembles his handgun - it breaks into three rigid shell parts (the lid, casing and knob) and the floppy Superskin lining.

The Superskin is what makes the Fleshlight such an amazing sex toy, but it does have a few disadvantages. For a start, it's a fairly fragile substance, so you can't use silicone lube, mineral oil or even soap and water on it. The only way to clean it is to flush water through it after use (which probably means it's not suitable for sharing - although if you're sharing your Fleshlight with another guy I think it's fair to wonder if you have boundary issues.)

Secondly, after cleaning it becomes as clingy and sticky as my first girlfriend. To ditch her, I had to move to France - but fortunately you can dust the lining with corn starch (not talc) to restore it's stunning flesh-like sensation. The disadvantage of this is that you're bound to get powder everywhere and then your wife will burst into the bathroom and scream 'What the hell is going on? It looks like a scene from Scarface in here!' and you will be coughing and hacking a lungful of corn starch and won't be able to come up with a suitably scathing reply.

Packaging:

The Jenna Haze Fleshlight comes in a BEAUTIFUL tin, emblazoned with a stylish label and instructions. The tin doubles as a jar to store dried spaghetti, but for some reason people might be reticent about eating it if you leave the 'Jenna Haze' label on it.