Evolved Jack n drive kit - Masturbator from Evolved

Product Details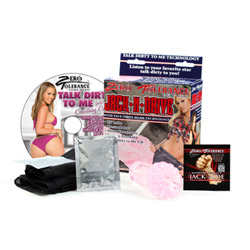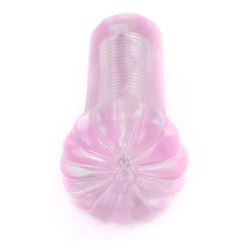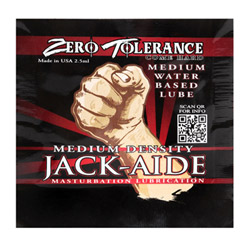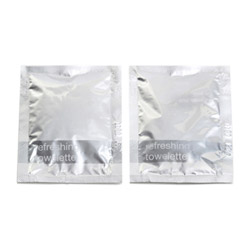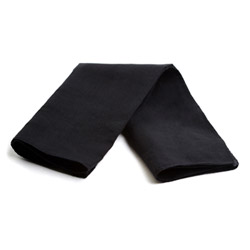 Summary:
The Jack N Drive kit is wonderful for travel. The kit includes everything needed to get the job done quick and smoothly. While the stroker does provide some great and powerful stimulation, it may not last more than a few uses. The included lube is very nice; however, the sample is very small. For those who love auditory stimulation, you will surely love the included CD that features Courtney Cummz talking dirty as well as moaning.
Pros:
Good stroker that provides powerful stimulation, great lube included, great auditory stimulation!
Cons:
Stroker will not last long, very small lube sample, and see-through privacy bandana!
Best use:
Everything that is needed for a quick masturbation session out there on the road is included in this kit. Lube, stroker, CD with sex sounds, bandana to hide yourself, and even a towelette to clean up with. Once finished, everything excluding the CD can be thrown away (the stroker can also be kept).
Material / Texture:

The included stroker is made from Thermoplastic Rubber (Also known as TPR). Thermoplastic Rubber is a blend or compound that exhibits a thermoplastic character, and is hypoallergenic, nontoxic, and phthalate free. While TPR is less porous than Cyberskin it is more so than Silicone. The TPR texture is very stretch,y and will comfortably accommodate men of all sizes. Since the stroker is made from Thermoplastic Rubber you can only use water based or silicone lubricants. Petroleum based oils will damage the material. It should also be noted that the stroker was scentless.

Since the stroker is made from TPR, it can not be fully sterilized; therefore, you should use a condom with it, and never share this with anyone (unless you wear a condom).

The included lube is Jack-Aide: Medium Density, a water based lube that is as it sounds, medium thickness. The thickness makes this last quite a while, and you will not find yourself reapplying every few minutes. Due to the thickness, the lube is good for anal sex, as well as oral, vaginal, or masturbation. The lube is odorless, and tasteless for the most part (perhaps a hint of cherry). The Lube goes on easy and washes off easy. Despite the packaging, it does become sticky if it manages to dry on your skin.

Ingredients for the lube are as follows:
Glycerin
Purified Water (Aqua)
Sodium Carboxymethyl Cellulose
Propyl Paraben
Methyl Paraben

The included privacy blanket/bandana is made from 100% cotton.

Unfortunately, the included "Moist Towelette" does not come with an ingredient list.


Material:

TPR

Material safety

Safety features:

Hypo-allergenic / Latex free / Phthalates free

Texture:

Ribbed

Shape / Design / Size / Fit:

The stroker was designed with travel in mind. The stroker is very small and fits in the palm of your hand. Inside the stroker are hundreds of tiny ribs that will produce a more powerful stimulation. The stroker is a bit top heavy and, added to the fact that the entrance is about the size of a pin head, entering it can be difficult. The entrance is designed to look like a vagina, and despite the packaging it is not what you would call "realistic" in design. The material does tear easily and the ribs to seem to rip a little on the interior. This stroker may be used a few times before you must pitch it.

The privacy bandana is used to block other people's views. That being said, the included privacy bandana is incredibly thin and fairly easy to see through. If perhaps this was to be made a little thicker it could have been less see through.

Color:

Pink

Length:

6 1/2"

Fits up to:

Any size

Width:

2 3/4"

Vaginal depth:

6 1/2"

Weight:

5.5 oz

Functions / Performance / Controls:

Special Features:

Free samples
Super stretchy
Travel kit

Care and Maintenance:

Since the stroker is made from Thermoplastic Rubber, it can not be sterilized (Can not be boiled). You can clean this by using warm water and a mild soap or you can use Anti-bacterial soaps or a Sex toy cleaner.

The black cotton bandana should be hand washed with cold water.


Packaging:

The box that this kit comes in is decorated with stock photos of contract girls of Zero Tolerance, while the background is a long stretch of road. The packaging is forthcoming with everything that is included in the kit as well as the material that the stroker is made of.

There is a warning on the box that says "do not drive and masturbate". Good words of advice.

Personal comments:

I have been a huge fan of Zero Tolerance for some time now. I love their DVDs, toys, lubes, and especially their kits. I must say that with this kit, I really do not know what they are going for. Sure it seems to be a simple theme: sex or masturbation in a car. I do not feel they really hit their target here. Do not get me wrong, the stroker was nice, as was the lube sample and towelette. The bandana was ineffective.

The CD is great for those who love auditory stimulation, but may not be great for those who need something more visually stimulating. I personally like a happy balance. If you love auditory stimulation then you will love the included CD. In the CD, there is a lot of dirty talk from Courtney Cummz as well as moans of pleasure.

I did like the stroker. It was a little difficult to enter, but once in you have no problems whatsoever. The stroker did provide some powerful stimulation and was quite enjoyable. I do not see this stroker lasting very long: after one use, you could see some wear and tear on both the inside and outside, but it will be fun while it lasts.

This would be a good travel kit. My only suggestion is to wait until you're in a hotel room, I've seen too many movies to know that whacking off in a car is a bad idea and could lead to a very embarrassing memory.

I am giving this a three star rating. Nothing really stands out here, but everything is still good. The lube was good and lasts a while, the stroker was good but wont last a long time, and the rest was not bad.