Toy's heart Si-x type h sleeve - Penis sleeve from Toy's heart

Product Details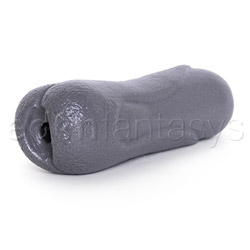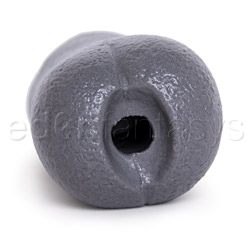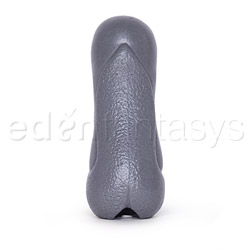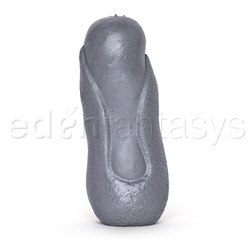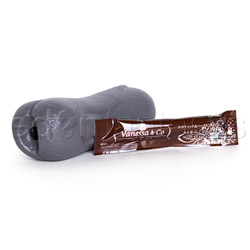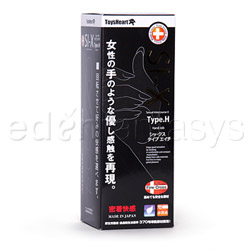 Summary:
The tiny print on the box says it all. "Enjoy Good sensation by stroking. A comfortable and compact masturbator. Made from safe materials. Feel free to enjoy good pleasure" I couldn't agree more and I certainly did enjoy very good pleasure.
Pros:
Bumps and valleys create nice sensation. Very soft.
Cons:
Can we get another color besides gray?
Best use:
The Si-x Type H Sleeve is a gray colored 6" long masturbation sleeve. The H stands for Hand Job (according to the packaging). It has a small opening on one side that allows for a tight entry and is closed on the other end. Like all masturbation sleeves, you apply a bit of lube to the opening and to the penis and then you slide the sleeve up and down the shaft. The material is very soft and plushy and the interior is textured with bumps and valleys that give nice sensation and enhance the feeling of friction. The bumps in particular, which are quite prominent, are what make the experience with this toy. The material is flexible, so it will expand to fit any sized penis. It can be used anywhere and by anyone who wants that wonderful hand job feeling.
Material / Texture:

The Type H Sleeve is made with TPE, which is a semi-porous synthetic that is soft but maintains its shape nicely. The material is extremely soft- which adds to the comfort- but not so soft that you really feel much of your hand. That is key, since the real feel you want with a sleeve is the sense that you are not relying just on your hand for pleasure. As mentioned above, the interior bumps and valleys provide the central texture highlights for this toy. While the pattern is fairly standard (and is illustrated on the packaging), the feel is tremendous. There is a very slight synthetic odor, but nothing that you will really notice. The exterior has a somewhat tacky/sticky feel, but that helps keep it in place on your hand when you are using it. Its overall feel makes it appealing to anyone, including beginners.

Material:

TPE

Material safety

Safety features:

Hypo-allergenic / Latex free / Phthalates free

Texture:

Ribbed / Velvety

Shape / Design / Size / Fit:

Like with most sleeves, there is no magic to the shape- it is a 6" cylindrical sleeve. The size is perfect- it will fit the average penis easily, and expands to take in even those guys with beer can cocks. It will stretch past 6" for longer men, but since the focal point of a sleeve is on the head of the penis, even the longest guys will feel that they don't need more than 6 inches of coverage. Another color option would be nice- it comes in a drab Soviet era gray. Of course, you'll forget about that gray color when it is doing its job for you. While it is small enough to travel with easily, it does have a sex toy look, even if its not totally obvious that it is a sleeve. Your quicker friends and family will figure this one out pretty easily.

Color:

Grey

Length:

6"

Fits up to:

2"

Vaginal depth:

5 1/2"

Weight:

8 oz

Functions / Performance / Controls:

Special Features:

Lubricant included
Super stretchy

Care and Maintenance:

The Type H Sleeve is easy to take care of- you can clean it with soap and water. You can easily flip it inside out to wash away the cum. Store it in a cool dry place to preserve its lifespan. It will fit nicely in a drawer or toychest. TPE is compatible with both water based and silicone lubes.

Packaging:

If there has ever been a discreet box for a sex toy, this is it. Most of the text is in Japanese. The box is mostly black and white and the only image is of the interior column of bumps and valleys. However, in very small print you do see the phrases "Sexual Intercourse- X" and Hand Job" (hence the "H" in Type H). There is also a brief description of the product (also in very small print). So my advice, if the people who would stumble across this box have a hard time reading very small print, they will never be able to figure out what the box is for. I will also say that the black and white on the box is more visually appealing than the gray of the actual toy.

Personal comments:

What makes a good penis sleeve is how easy it is for you to imagine that you are not really doing the work. You want to be receiving the hand job, not just giving it to yourself. The Type H Sleeve accomplishes the job nicely. You get lost in the feel and before you know it, you are cleaning the cum out of it to get it ready for the next time.