Tenga Tenga egg masturbator - Masturbator from Tenga

Tenga egg masturbator videos
Product Details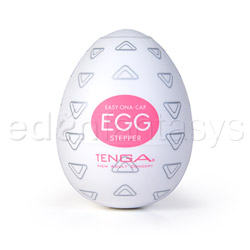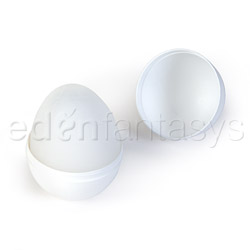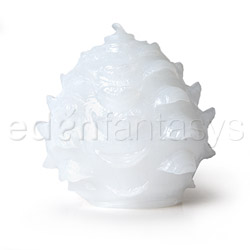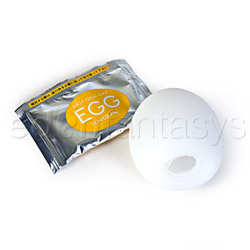 Summary:
Going out of town? Just did something awesome and want to reward yourself? A Tenga Egg is a great for both instances! The Egg has a variety of textures and requires almost no prep, I love it!
Pros:
Almost no prep needed. Single use silicone.
Cons:
Texture took away from feeling. Sleeve could be just a tad thicker.
Best use:
The Tenga Egg is a single use sleeve that comes a variety of textures for when you want a special treat or you're going out of town and might need a little help when you're on your own.

Once you get past the existential debate of masturbating with something that comes out of an egg, you'll notice that the Tenga Egg is set up to be a one shot/all-in-one kit including lube and applicator.

At first I thought this was just a head stimulator; I was wrong (see below).
Material / Texture:

The Tenga Egg is made from my 2nd favorite sex toy material: Silicone. Even though they say you should only use water based lube with Silicone toys, the Egg is a one night stand in a plastic shell; I don't think you're going to be out too much if you use silicone lube with this.

The Tenga egg also comes in 8 different internal textures. You can tell which set of textures you're going to get by the gray shapes on the plastic wrapping.

External: This looks a LOT like a hard boiled egg wrapped around the head of your penis. The silicone is just as smooth as a hard boiled egg too. I was reminded of Shelden from USAcres (80-90's comic strip, the one with the duck in the inner-tube with the little duck head on it).

Inside: The wavy (or twisty) raised wings inside were barely noticeable. I'm not an OBGYN, but I'm pretty sure they internal texture is added "for his pleasure", as none of the women I've ever been with have little wavy flaps in their vaginas.

Material:

Silicone

Material safety

Safety features:

Hypo-allergenic / Latex free / Non-porous / Phthalates free

Shape / Design / Size / Fit:

The Tenga Egg is shaped like a 1979 Dodge Charger... if it were egg-shaped.

At first I thought the Egg was just something that cupped the end of your penis and you just rubbed off in it. I was wrong. This thing is S-T-R-E-T-C-H-Y! At one point I had my entire package covered by the sleeve, tip of the head to the boys in the back. There wasn't a lot of pressure for it to snap back to shape either.

This is one of the few sleeves out there that really is one sizes fits just about all; if you're a smaller guy, you can grip it tighter. If you're a larger guy, it'll stretch to fit.

Discreet and suitable for travel, the Tenga Egg will fit in roll of socks or a shaving kit.

Color:

Clear

Length:

2"

Fits up to:

3"

Circumference:

5 1/2"

Weight:

1.7 oz

Functions / Performance / Controls:

Special Features:

Disposable
Lubricant included
Super stretchy
Travel

Care and Maintenance:

The best part about a single use toy: You don't have to clean it! You can lay there in a post-orgasmic bliss and even fall asleep in your hotel room. Ask any guy, that's a bonus.

One thing to keep in mind though: If you're not careful, a single-use product like this will turn into a warm-up toy as you push through the silicone membrane of the Tenga Egg and come right out the other side.

Packaging:

I love the packaging! The sleeve comes packaged in a white plastic egg (e.g. Easter Egg)

Step one: Peel the strip of plastic off the shrink wrap that surrounds the plastic egg.
Step two: Open the egg.
Step three: Remove the foil packet of lube
Step four: Open the packet of lube and pour it into the plastic applicator (which then goes into the sleeve)
Step five: Use your best judgment of what goes where for how long.

Personal comments:

There are so many lines, puns, etc. that I wanted to put in this review.

One thing to keep in mind with the Egg is that you can't get too vigorous with it. I poked out the side when I wasn't paying attention to how rough I was getting. I could've ended up with more than egg on my face if I hadn't noticed.

Experience:

I got the Orange one pictured in the review, the Twister. From my experience though, the texture wasn't noticeable. I can only assume I'd have the same reaction to the other 7 types. You will probably have a different reaction to it.