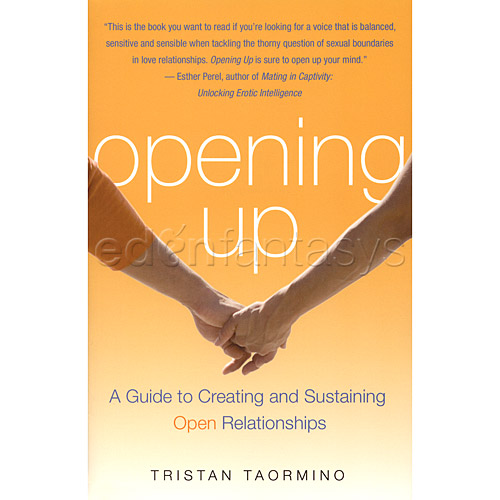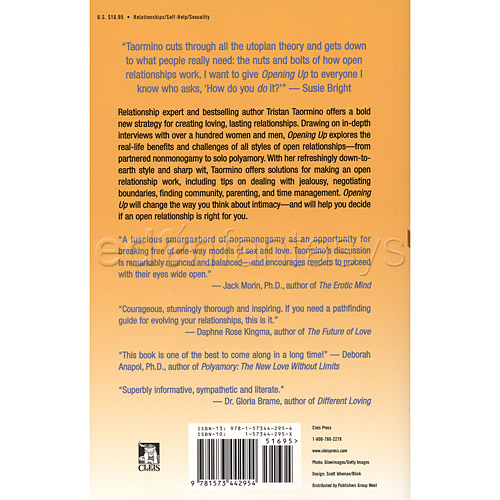 This product is out of stock.
Notify me
A closer look
A guide to creating and sustaining open relationships.
Design
Format: Paperback
Number of Pages: 345
Length: 8 1/4"
Width: 5 1/2"
Content / Audience
Publisher: Cleis Press Inc.
Publication date: 2008 year
ISBN: 978-1573442954
Ordering Details
Manufacturer: Manufacturer:
About author
Brilliant resource & beginners guide. Clear, concise and well-written.

Well balanced, neutral voice, and very educated and in depth.

Addresses many if not all aspects of Non-monogamy Handy worksheets Real life examples of succuss

Opening Up is a great primer for someone who is uneducated about relationships outside of monogamy. It's excellent for those who would like to see if it might be a good fit for their lifestyle.