Sensuous Beauty Sensuous chocolate body paint - Body paint from Sensuous Beauty

Product Details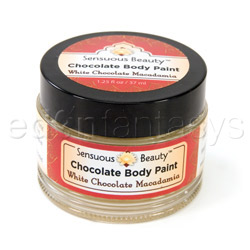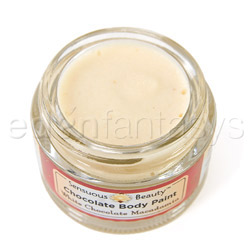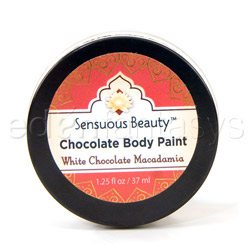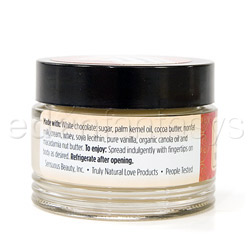 Delicious and playful, these chocolate body paints will prep your sexual palette for a night of passion. Designed to take fingerpainting to new levels of expression, the tasty flavors will turn your lover into an edible canvas.
The generous 1 ¼" glass jar will last a few sessions, depending on how much you use. When finished, simply refrigerate any unused portion for your next artistic inspiration.
Gourmet flavors are made with organic ingridients and will satisfy your sweet tooth without chemical or preservative aftertastes. Try all three for a delectable evening.
Texture / Consistency / Thickness / Viscosity:

Ingredients:

Chocolate Raspberry Contains: white and milk chocolate, organic canola oil, organic palm oil shortening and powdered raspberries. White Chocolate & Macadamia Contains: white chocolate, organic canola oil, macadamia butter. Mint Chocolate Contains: white and milk chocolate, organic canola oil, organic palm oil shortening, vanilla extract and pure essential oil of peppermint.

Packaging:

Volume:

1.25 fl.oz.

Weight:

1 oz

Other