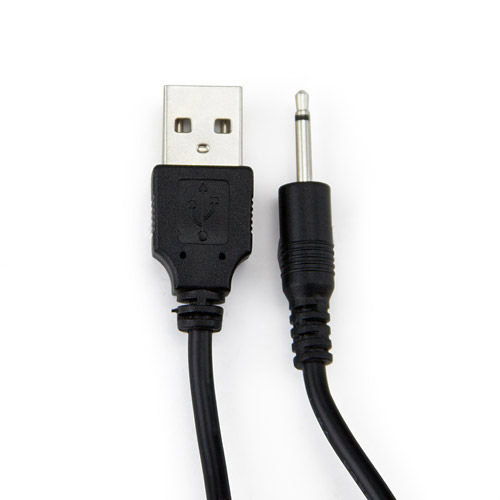 This product is out of stock.
Notify me
What makes it awesome
Works with Rotating tongue (ET091901), P-spot stir (EF81417004),Alfresco (ET041601),Intimus (ET121626),Wingman (ET041602), Big banger (ET102301), Evolution (ET122501),UltiClimax (ET924201805),Prostate swirl (HW182020),
G-spot lover sex machine (ETLM129R), Pocket pleasure set (ET113S01), Triple O butterfly (ETHAR005),Vibro flex (ETLV130), Tyro (ETLR63), Oralia (BI014826),Big O flight (ETBI014849W),Tingle (ETBI014867W),Salute (ET17013), Tryst (DJ099006), Focus (ET022003), Tri-brator (ET21901),
Impulse intimate e-stimulator dual wand (SE0630503), Hide and Play lipstick (ET293020), Pleasure+ (ET121619), Bis (ET2115MG), Super jam (ET125R01), Illa (ETLR55), Onyx (ETBI014808), UltiClimax textured (ET924201803), Ulticlimax with clit ticklers (ET924201803).
A closer look
This USB charger works with Big Banger from Eden Toys.