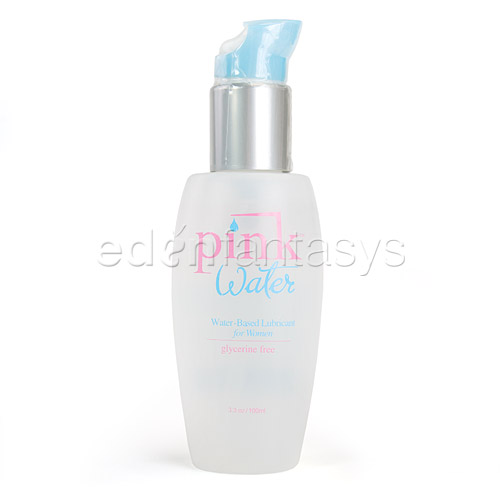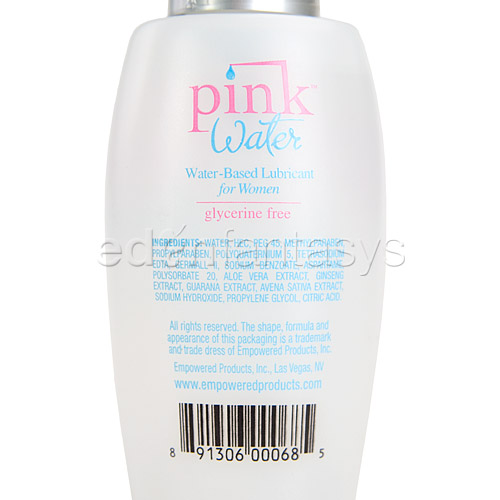 This product is out of stock.
Notify me
What makes it awesome
Glycerin-free for safety;
Contains ginseng, aloe vera, avena sativa and guarana extracts that add moisturizing and aphrodisiac properties;
Stylish bottle is equipped with a dispenser for hassle free application;
A closer look
Pink water is a water based lubricant specially formulated for women.
How it feels
Water-based formula is compatible with all materials
Flavor: Unflavored
Safety features: Glycerin free / L-Arginine free
Ingredients: Water, HEC, PEG 45, Methylparaben, Propylparaben, Polyquaternium 5, Tetrasodium EDTA, Germall II, Sodium benzoate, Aspartame, Polysorbate 20, Aloe Vera extract, Ginseng extract, Guarana extract, Avena sativa extract, Sodium hydroxide, Propylene glycol, Citric acid.
Color: Clear
Ordering Details
Manufacturer: Empowered Products
How it works
Special features: Moisturizer
How it measures