Unleash your excitement with this flavored heat-effect oil for fiery lovers

Product Details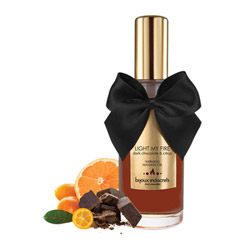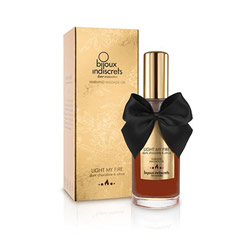 Let's play with our senses to achieve an eruption of emotions.
Smell: This sense has the ability to take us places with just one sniff. Pour a Little Light My Fire over your partner's body and let the aroma soak the skin. Everything will get sweeter and spicier at the same time.
Touch: The only sense that's spread all over your body. Softly caress, let the temperature rise slowly, and blow over the oil for an unexpected sensation. The warming effect will ignite the passion in your bodies.
Taste: You've smelled it and you can't wait to taste it. It's time; kiss and enjoy sweet flavor over skin. The best dessert in the world!
Texture / Consistency / Thickness / Viscosity:

Ingredients:

Glycerin, Aroma, Aqua, Panax Ginseng Root Extract, Sodium Saccharine, Sodium Benzoate, Potassium Sorbate, C.I. 17200, C.I. 19140.

Packaging:

Volume:

3.4 fl.oz.

Weight:

0.6 lb