Sensuous Beauty Sensuous bath oil - Oil from Sensuous Beauty

Product Details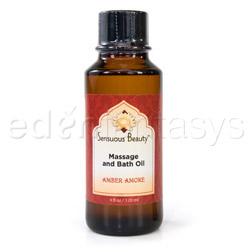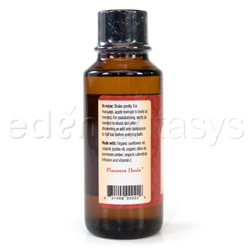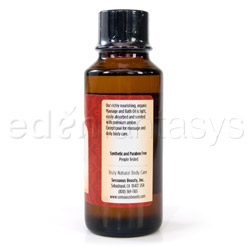 Excellent both for self use or incorporated into a sensual massage, this beautifully fragranced massage oil will set the mood for relaxation or something more.
Natural ingredients like organic sunflower and jojoba oils blend with essential oils and skin-revitalizing vitamin E for a truly luxurious feel. Pour a teaspoon into a bath or dab on damp skin after showering for a moisturizing effect that lightly scents your skin.
Available in four sensual varieties, try earthy Amber Amore, citrusy Violet Tangerine, relaxing Lavender Ylang, or spicy Tropic of Love together tonight.
Properties

Volume:

4 fl.oz.

Ingredients:

Amber Amore contains: organic sunflower oil, organic jojoba oil, organic olive oil, amber, organic calendula infusion and vitamin E oil. Lavender & Ylang Ylang contains: organic canola oil, vitamin E and pure essential oils of organic lavender and ylang ylang. Tropic of Love contains: organic sunflower oil, organic jojoba oil, organic olive oil, organic calendula infusion, vitamin E oil and our sensuous Tropic of Love blend of essential oils. Violet Tangerine contains: organic canola oil, violet oil, vitamin E oil and pure essential oil of tangerine.

Weight:

0.3 lb