A Handy-Dandy Guide to Penis Pumps: For Men
Introduction: The Ages of Man
Adulthood
Adulthood is a mixed bag for our dick and us. Being a grown-up has its privileges. There are fewer people around to dictate our behaviors, but there is also loads of worry and stress. And we soon discover that our cock is the first to suffer. Pressures to mate, make money, and compete with rival males for status, power, and position take their toll. The privileges of being an adult (fast living, late hours, a poor diet, alcohol and drugs) soon lead to burn out, sleep deprivation, weight gain, medical problems, and a host of prescription medications.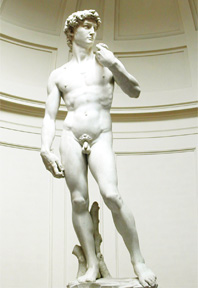 David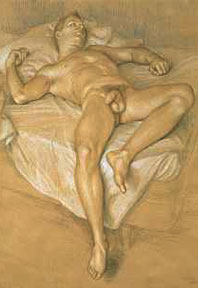 Male Nude
Our old buddy is in rebellion. Maybe he's retaliating for the pressures we've placed on him, or the fact that we pay him less and less attention until we call him for duty. And then we expect him to perform like he did when we were lads. Fickle and stubborn as always, Mr. Wonderful doesn't always comply (Editor's note: Read how to get better and stronger erections).
Our golden years are marked by more time for ourselves, but maybe less autonomy; though our body is not responding as it once did, even like it did a few years ago. The pressures of life diminish, a kind of peace settles in. But medical problems proliferate. Happily, our hormones no longer rule us. But despite the quieting of our passions there is always desire. All our life we've equated performance and stamina with virility and potency, but now our once vibrant buddy seems downcast, listless, and decidedly unresponsive. What's a fella to do?
Poll results

One Pill Makes You Larger…
Have you ever taken Viagra or another erection enhancing drugs?
Total voted: 100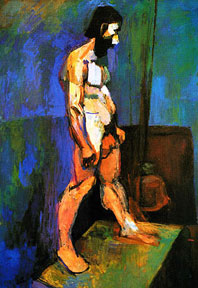 Male Nude
At every stage of life there's a potential downside to our pal's perpetual presence. Familiarity can and sometimes does breed contempt. At any point along the line, the delicate dance we do with our dick, one of appreciation and anticipation, can suddenly go out of balance. Admiration can turn to contempt and pride of ownership can morph into pangs of inadequacy. This predicable human tendency has been anticipated by a centuries old, very well established industry poised to bilk the shit out of the willie worrisome among us.
The guide that follows will help you develop a critical eye, so that you can look beyond the hype of the penis enhancement and enlargement hucksters and find the facts. We will do this through the prism of one of the oldest lines of such products, the venerable penis pump.