A Handy-Dandy Guide to Penis Pumps: For Men
Introduction: The Ages of Man
Puberty
Poll results

Mastrubation: Then & Now.
Part 1
How frequently did you masturbate as an adolescent?
15%

(15)

15%

(15)

15%

(15)

15%

(15)

15%

(15)

15%

(15)

15%

(15)

15%

(15)
Total voted: 100

Poll results

Mastrubation: Then & Now.
Part 2
How frequently do you masturbate now?
15%

(15)

15%

(15)

15%

(15)

15%

(15)

15%

(15)

15%

(15)

15%

(15)

15%

(15)
Total voted: 100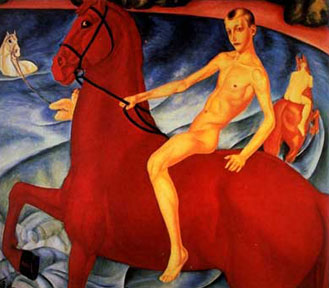 Bathing the Red Horse
Puberty arrives with all kinds of surprises, not least of which is the discovery that Mr. Wonderful suddenly has a mind of his own. His unruly behavior is often an embarrassment: stirring to life and tenting in our pants at the most awkward moments. At the same time, we also discover new and exquisite pleasures. Our gun is now loaded. The incessant build up of sexual tension throws us into a frenzy of masturbation (Editor's note: Make masturbation better with realistic vagina masturbators). We beat our meat like it owes us money. We spurt and spew with abandon. Well, until we're busted by the grown ups, that is. In short order, waves of repression from everywhere begin to layer on guilt and shame. What was once such a natural part of life is now this great big conflict.
Our hormones rage and the dictates of biology press upon us with an equal counterforce to those previous waves of repression. Navigating this minefield is a huge challenge, especially when we haven't a clue what what's happening to us or how to control it. Sex information is sparse and not always reliable. Most of the information we get comes from friends, who seem more knowledgeable than us; who hint at pleasures and intimacies we've been denied. They boast of their conquests, of bustin' a nut, of big schlongs, and wet pussies. The message is clear, the bigger your "buddy" the happier and more successful you'll be at baggin' the chicks.