Bushman Products Studio collection Warming O balm - Lip balm from Bushman Products

Product Details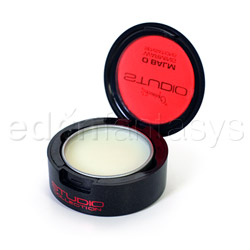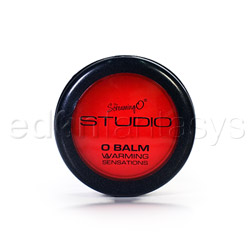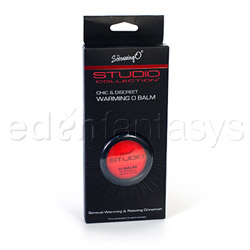 Summary:
Instant arousal for those that like to take their sex lives out of the house. Studio Collection Warming O Balm looks just like a little tub of lip gloss. It can even actually be used as lip gloss. It gives a nice, mild, tingly warm sensation wherever you apply it. It's also great for those that are sensitive to warming products.
Pros:
VERY discreet, warming but not burning, a little goes a long way.
Best use:
Studio Collection Warming O balm is intended for use on the clitoral area as a sexual enhancement. It isn't intended to give you an orgasm, just a different sensation. This is not nearly as strong as a lot of the 'warming' products out there. Which, for some people, is a good thing. Even though it is intended for the clitoral area, I have found that it works great on lips and nipples too.
Any time a product has ingredients, there is surely someone who could potentially have an allergic reaction. Here are the ingredients: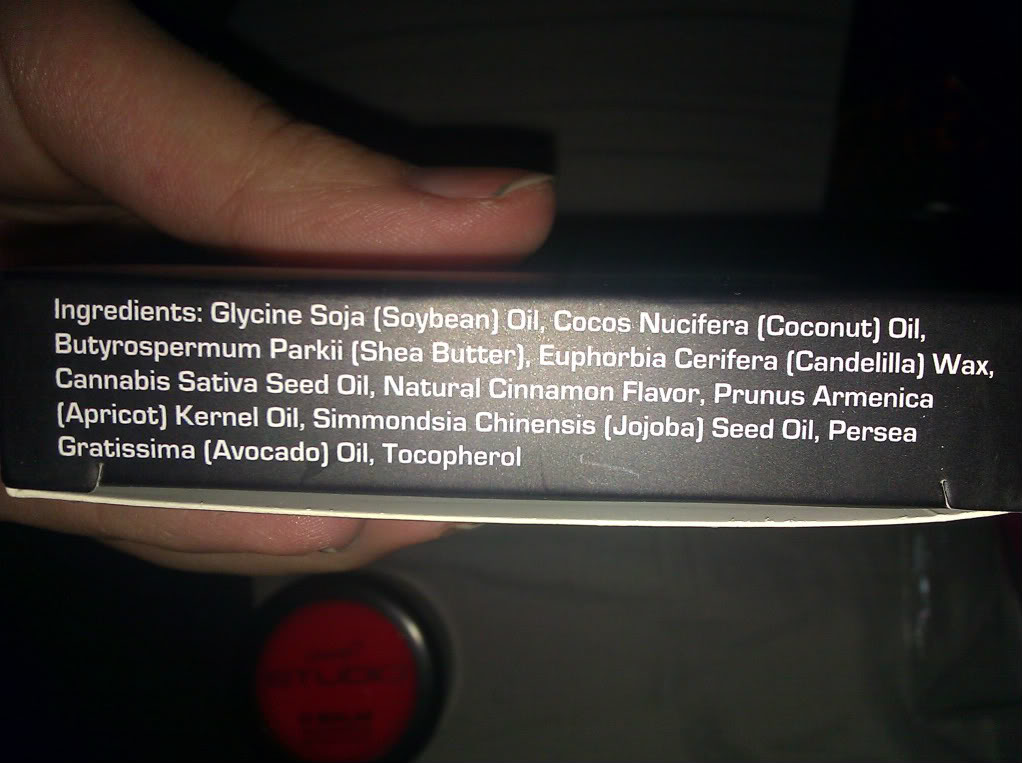 The main point of this line of products is to be discreet: to have something you can throw in your purse and take with you. It totally accomplishes that. It looks just like a little tub of lip gloss.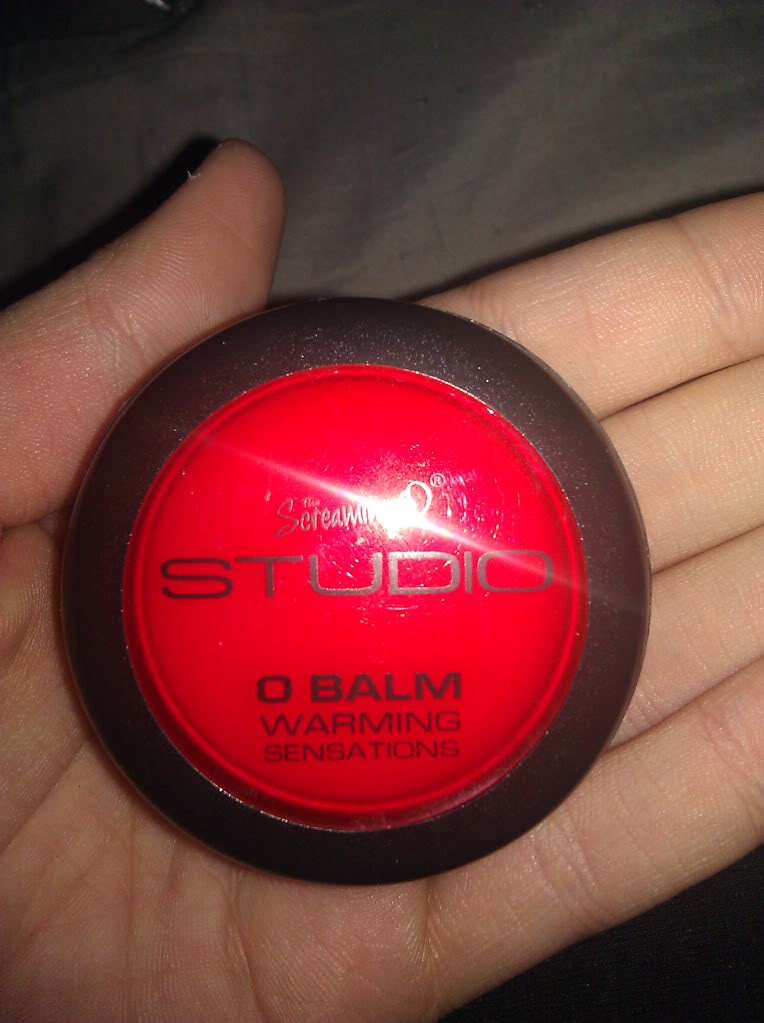 Texture / Consistency / Thickness / Viscosity:

The balm is very thick. You can't even scoop it with your finger like you can with a tub of Carmex. There is no chance of getting too much, and this will last a LONG time. You only need a little bit to feel the effect. Even if you push your finger into it really hard, it doesn't squish around. It's not greasy or oily, and it soaks into your skin or lips nicely. It has more of a velvety feel to it.



Base:

Oil

Ingredients:

Glycine soja (soybean) oil, cocos nucifera (coconut) oil, butyrospermum parkii (shea butter), euporbia cerifera (candelilla) wax, cannabis sativa seed oil, natural cinnamon flavor, prunus armenica (apricot) kernel oil, simmondsia chinensis (jojoba) seed oil, Persea gratissima (avacado) oil, tocopherol

Taste / Aroma:

It has no taste. The smell of cinnamon is VERY slight. By no means is it going to be an air freshener for your purse. The cinnamon smell is more of a real, natural cinnamon smell than an artificial one.

Flavor:

Undefined

Fragrance:

Cinnamon leaf

Performance:

Literally every other warming product I have tried has had disastrous results. I almost turned down this assignment, but in true 'take one for the team' spirit, I did it anyways, and I'm glad I did. You can really feel the warmth. It kind of feels like using a glass toy that has been warmed with water. It doesn't really tingle... it just feels warm. It doesn't really last for a whole lot of time, just long enough to get things going, and get the blood pumping. It absorbs into the skin nicely, and there is no cleanup needed.

Special features:

Tingling sensation
Warming

Packaging:

Even the packaging is discreet! Sorry for the red glare. The red letters on the package and tub are shiny!







Other

Safety features:

No Petrochemicals / No Phthalates / Parabens free

Special features: