System JO System JO G-spot tingling gel mild - G-spot gel from System JO

Product Details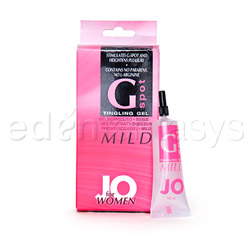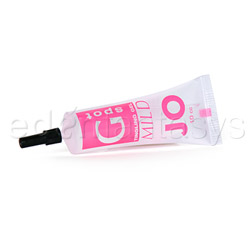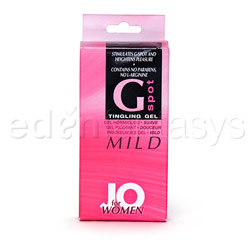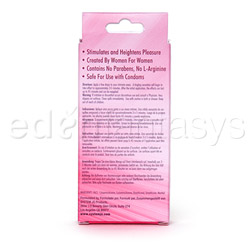 Summary:
Pleasantly tingling arousal gel, that provides a long lasting stimulation without being overwhelming. It worked well with my sensitive skin, and can be re-applied to prolong the fun.
Pros:
Tingly without being too intense. Lasts a good while, and can be re-applied.
Cons:
Kind of a small size. Menthol can cause irritation to some people.
Best use:
A mildly tingling arousal gel used on the clitoris or surrounding tissues, or if your really dexterous, you can rub some on your g-spot. The teeny tiny nozzle on the tube allows you to get just a drop at a time of the gel, which is really all you need.
Texture / Consistency / Thickness / Viscosity:

This slightly runny gel is similar in consistency to seedless raspberry jelly. It's cool and smooth feeling and absorbs quickly when massaged into the skin. Because it's a touch runny, you have to work quick, and it's rather tricky trying to get it "up in there" if your going for the g-spot.

Base:

Silicone

Ingredients:

Cyclopentasiloxane, Cylotetrasiloxane, Dimethiconol, Dimethicone, Menthol

Color:

Clear

Taste / Aroma:

It's not meant for consumption so I didn't taste it, but it does smell vaguely minty, which isn't surprising since the active ingredient is menthol. It's not overpoweringly minty smelling, just the slightest touch minty.

Performance:

It does exactly what it says, it provides a mild tingly sensation where ever you apply it, provided that it's the more sensitive tissue of your nether bits, and not just the back of your hand. The tingling lasts about 15 min. It can be re-applied if you like, I found it to be stimulating, but it was a little uncomfortable if just left on it's own. The very slight discomfort I felt was alleviated when I started to massage my "area". It washed away easily with soap and water, but the tingling sensation continued for a minute or two after I'd washed it off.

Safety features:

L-Arginine free / Paraben free / Petro-chemicals free

Special features:

Moisturizer
Tingling sensation

Packaging: