Wet International Wow gentle clitoral gel - Clitoral gel from Wet International

Wow gentle clitoral gel videos
Product Details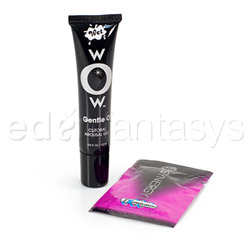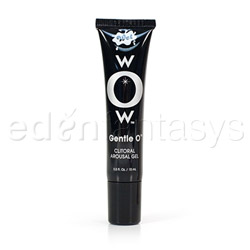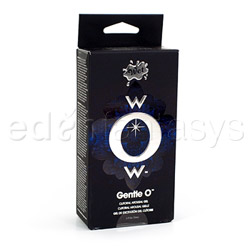 Summary:
The O-wow Gentle O is a magnificent gel specifically for female arousal and is brought to you from the company Wet Lubricants. This arousal gel was definitely gentle and didn't burn, not even one bit. It was pleasantly nice and provided a pleasurable while arousing, tingling sensation. I just wished more of it came with my order.
Pros:
Increases Sexual Pleasure
Tingling Sensation
Gentle Feeling
Best use:
This sensual arousal gel is brought to you by Wet Lubricants. This magnificent lubricant may be used by anyone but it's intended to be used on a female's clitoris. With this arousal gel, you can feel sexy within minutes. This is a good warmer up. It's similar to what a battery jumper does to a dead car battery. It will give you the jump that gets you started again and again. It's a lovely gel, indeed. This arousal gel is a beautiful way to get yourself quickly stimulated and get you in the mood. It says to rub it on for 5 minutes to allow maximum absorption. It's normal to experience a very gentle tingling sensation and the delightful effects will last for up to 25 minutes. You may reapply as often as desired, although it's generally not necessary.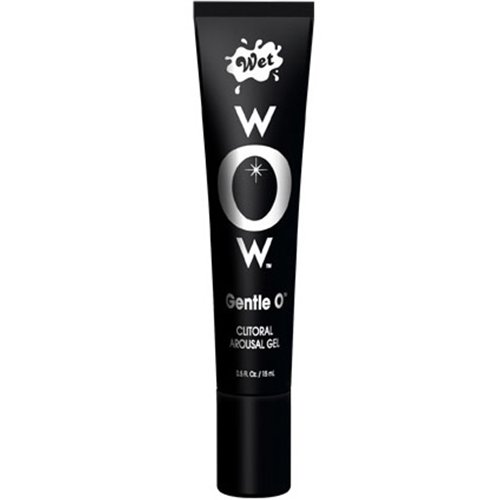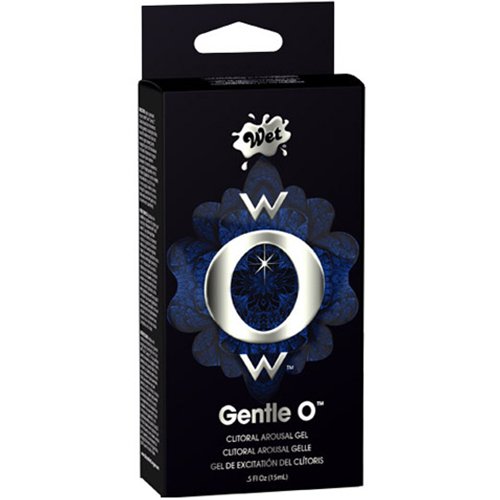 Texture / Consistency / Thickness / Viscosity:

This gel is a clear substance with a very smooth texture. If it's used in the shower or bath, you might lose the effectiveness of the arousal experience. It wasn't too thick or too thin, it was just the right amount of consistency. When it dried up, it didn't leave any residue in my hand whatsoever. It's comparable to a water-based lubricant in that it easily penetrates into the skin. This particular arousal gel is paraben free and hormone free. It's also latex friendly. If spilled, please clean up immediately since it's slippery. Please always take note of all the ingredients listed and make sure you have no allergies to any ingredient of this gel. It does contain glycerin but that is no problem since it's meant to be used on the external area. This water-based gel includes the following ingredients:

Glycerin, Deionized Water (Aqua), Dimethiconol, Sodium Polyacrylate, Dimethicone, Cyclopentasiloxane, Trideceth-6, PEG/PPG-Dimethicone, Pentylene Glycol, Mentha Piperita (Peppermint), Methyl Nicotinate, Vanillyl Butyl Ether

Base:

Water

Ingredients:

Glycerin, Deionized Water (Aqua), Dimethiconol, Sodium Polyacrylate, Dimethicone, Cyclopentasiloxane, Trideceth-6, PEG/PPG-Dimethicone, Pentylene Glycol, Mentha Piperita (Peppermint), Methyl Nicotinate, Vanillyl Butyl Ether

Taste / Aroma:

The O-Wow has a clean peppermint smell. It smells very good, especially if you like mint candy or gum. Tasting it on the other hand might not be such a good idea. There is no indication that it's flavored. Without actually doing it, just picture menthol muscle pain lotion in your mouth. If you taste this gel, it might just numb up your tongue.

Performance:

O-Wow says it all when it comes to the performance of this arousal gel. Not knowing what to expect, I read the directions. It says to apply a pea-sized of the gel to the external female genitalia, including the clitoris, around the clitoral hood, labia, and external vaginal opening. It worked just how it was intended and it was o-wow so good! This is not recommended for those prone to skin reactions. Also, this is not a contraceptive. It easily washes away with gentle soap and warm water.

Safety features:

L-Arginine free / Paraben free

Special features:

Cooling
Moisturizer
Tingling sensation
Warming

Packaging:

It was packaged in a cool looking box much bigger than the actual content. They could have easily fit at least six of these gels in this box. One plus is that in this box, there was a sample of a Synergy hybrid lubricant which tingles and excites. The O-Wow container should be thrown away after it's completely used since it's not reusable. The packaging states at the top of the box that this arousal gel is "Dr Recommended" but it also states in the back of the box clearly that "This product is NOT intended to treat, mitigate, cure or prevent ANY female sexual arousal disorder or have ANY therapeutic effect on any structure or function of the body."

Volume:

0.5 fl.oz.

Weight:

0.1 lb

Experience:

The O-Wow arousal gel definitely has won me over. There was no burning sensation whatsoever. It was gentle and light, nothing overwhelming at all. The cooling feeling is felt instantly as you rub it on. After about two minutes, it starts to warm up but at no time did it get to the point of being uncomfortably hot. It felt GOOD! Just like the two OO's in GOOD is the same as how my eyes got when I started feeling it. The great sensations are divine in warming and cooling lubricants or gels. It gives you a tingling sensation and helps you get all wet. It definitely is easy to use and doesn't easily spill.