Sensuous Beauty Love balm - Cream from Sensuous Beauty

Product Details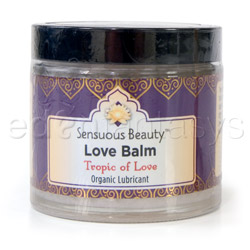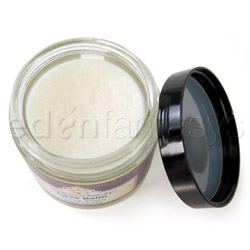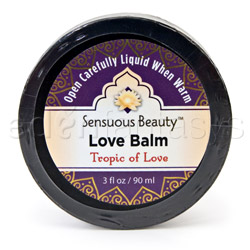 Beautifully scented, made with organic ingredients, and ideal for several sensual activities, Love Balm is an excellent accent to enrich your passion play.
Love Balm is made with highly purified organic coconut oil, which has been shown to have anti-microbial, and anti-bacterial properties. However, users who are prone to vaginal or uterine infections may wish to select another lubricant. Please note as well that Love Balm is oil-based, and therefore is not to be used with latex condoms.
Whether swirled into a warm bath to soften skin, gently rubbed into your lover for a relaxing massage, or used to enhance intimacy, Love Balm will be sure to set the mood. While in use, it releases a soft fragrance while softening skin with organic essential oils and vitamin E.
Texture / Consistency / Thickness / Viscosity:

Base:

Oil

Ingredients:

Tropic of Love contains: virgin coconut oil, vitamin E oil, alkanet oil, pure essential oil of orange, stevia leaf extract. Lavender & Bergamot contains: organic coconut oil, vitamin E oil and an antibacterial blend of pure essential organic oils of lavender, bergamot and myrrh. Tangerine contains: organic coconut oil, vitamin E oil and organic pure essential oil of tangerine. Ylang Ylang contains: coconut oil, vitamin E oil and organic pure essential oil of ylang ylang

Performance:

Safety features:

Glycerin free / L-Arginine free / Paraben free / Petro-chemicals free

Special features:

Packaging: