Suck My Clit
It is so small and comfortable to hold in your hand and is a fun addition to our collection and is perfect for someone who enjoys a lot of suction on their clit, but if your trying to compare it to a 'Womanizer' or a 'Satisfyer' than this toy is not for you. I wish that it had a vibration setting which would make this toy a lot more enjoyable for me.
Published:
Pros:
Powerful Suction,
Different Suction Patterns,
Super Soft Silicone
Cons:
No Vibrating settings,
Hard to find the right spot on your clit to get the suction,
This toy is intended to simulate oral, specifically having your partner suck on your clit. The Kiso has seven different sucking modes and it also has a button for self cleaning. The Kiso is an Eden Fantasys toy and it is packaged in a super cute box. After opening the box I found the Kiso toy, the USB charger and a nice little mesh bag with drawstrings to keep your Kiso in.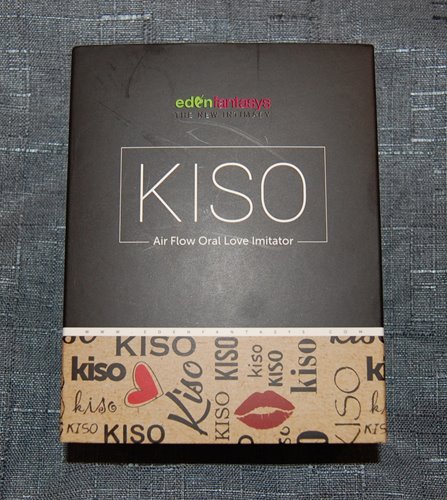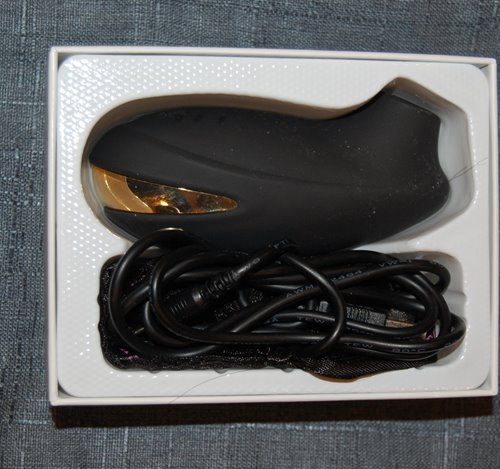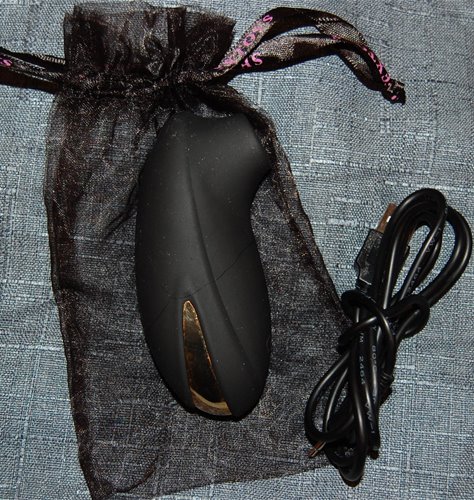 The design is really cute and fits well in my hands and the silicone body is super soft in your hand. It has three different buttons, unfortunately the box did not come with any instructions so it took a couple tries to figure them all out. The bottom button powers it on, the middle one filters through the different sucking patterns, and the top is for cleaning. Before I knew that the top one was for cleaning I was actually using it as a clit pump to bring more blood flow to my clit, so I guess even though the intended purpose was for cleaning it can be used as a pump for your clit. It performed exactly as it was designed, to suck your clit with the intention of simulating someone sucking on your clit during oral. I was happy that the suction was pretty powerful, but I wish it had a vibrating function as well. For me to reach an orgasm I prefer and need some vibration on my clit or on my G-spot which unfortunately the Kiso doesn't have any vibration patterns. Charging the Kiso is really easy with the USB cable that comes with the toy and takes only a few hours to charge. Cleaning the Kiso is really easy, put some water in like your sink and stick the head of the toy in while pressing the cleaning button and it will flush water through the toy. I always use either some light soapy water or a toy cleaner as well as the self cleaning button.
Experience
I was very excited to try the Kiso for the first time because I love when my husband goes down on me and plays and sucks on my clit and was eager to see how well it would really simulate oral and the feeling of him sucking on my clit. Once I was alone I locked the door and pulled out my new toy along with my favorite vibe the 'We Vibe Touch' that I almost use everytime I masturbate. I used the vibe on my clit and pussy to get myself warmed up. Once I was wet I grabbed the Kiso and was ready to feel my clit sucked. It took me longer than I expected to find the right position and placement on my clit to feel the suction and different sucking modes, but finally found it. The sucktion felt nice, but I was disappointed that the kiso only has suction patterns and does not vibrate as well. I could not reach an orgasm with just the Kiso, I ended up fingering myself while using the Kiso, putting pressure on my g-spot till I finally came. It was a lot harder to cum with the Kiso compared to other similar toys such as the 'The Satisfyer' which by itself usually makes me cum in under two minutes.
This product was provided free of charge to the reviewer. This review is in compliance with the FTC guidelines.

Thank you for viewing
Kiso oral imitator
– luxury clitoral vibrator review page!