More Disappointed Then I Ever Was With a Man...
This toy seemed like it had the potential to be my ultimate adventure, but I was left in the desert with no provisions or a way to return home. I have never been this disappointed in a toy before, and hope I learned a lesson that fancy doesn't mean better!
Published:
Pros:
-Erm. It's pink?
Cons:
-Awkward To Use
-Hard to Clean
-Hard to Store
-Not even good to use as a Table Centerpiece.
I am one of those people who read a bad review and think, "Well, it would probably work better for me!". And although it was a bit different than other reviews, it wasn't in a good way! I had lusted and dreamed of this for months, did a happy dance when it was finally mine, and in the end I'm still shaking my head wondering how it all went so wrong!
OUT OF THE BOX
This toy comes in a pretty nice cardboard box with a plastic shelf. When I opened mine, there was a long scratch down the middle that I think was caused from the cardboard rubbing against it. I was too excited for the toy to care, since it wasn't going to affect the performance, but now that my experience was bad, it just adds to my sadness!
The toy is about 17" Long, 8" High, and 6" Wide.
The width of the base in NOT fat thigh friendly! If you get this device despite the bad reviews, make sure to powder or lube the sides!
The dong is about 4" high, 1.3" Diameter.
It is firm with barely any flexibility.
The nub is 3" Long, 2" Wide.
It is firm, with little cushioning.
The overall toy is made of a very hard plastic.
ABS & TPR. Non-phthalate.
Takes 4 AA Batteries (not included) that are encased inside the device (see pic below).
PERFORMANCE
There are 2 press buttons on the front of the device, ahead of the nub. If you are on the device with the nub up front, the one on your left controls the nub vibes and the one on the right controls the dong vibes. Each have 3 speeds. Push once for 1, twice for 2, thrice for 3, and a fourth time for OFF.
SPEED 1: A low hum, barely heard.
SPEED 2: A steady vibe, not too noisy.
SPEED 3: In the dong, intense vibe and as loud as a rabbit. In the nub, shakes the device and very loud on hard furniture.
Rocking doesn't seem to actually be a use for this device, and I wonder why they bothered making it that way. Without flexibility in the dong, you cannot rock without hurting yourself. Be prepared for good ole fashion bouncing.
MAINTENANCE
This toy is NOT easy to clean or store!
Although you could most likely squeeze it under a bed, it will attract lint, pet hair, etc very easily and then you'd have to clean it again before use. I have a decently large plastic storage bin that I keep my toys in, and this takes up almost all of that room. However, because my bin is not a clear plastic, this works well enough. I just can't see keeping such a bulky item I will never use again in there.
Cleaning needs to be a delicate process. Spray a toy cleaner on a cloth, or use a damp wash cloth with a slight amount of soap, then wipe the toy thoroughly. There are thin openings around the nub and dong that could be dangerous if liquid was to get in there. Also, you need to be careful cleaning the buttons as these also could be damaged by moisture. The sides can be cleaned easily as they are just rough plastic, but the bottom as well needs careful cleaning as the battery holder also has the thin openings.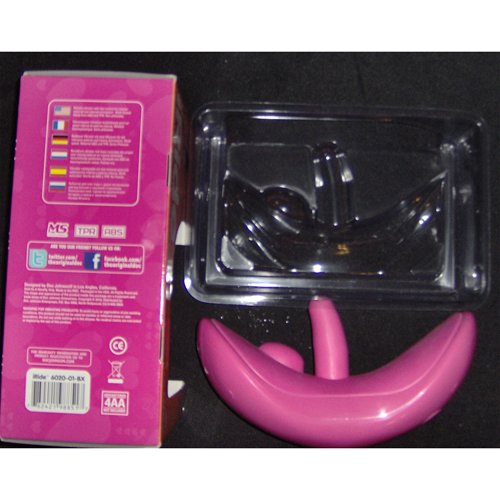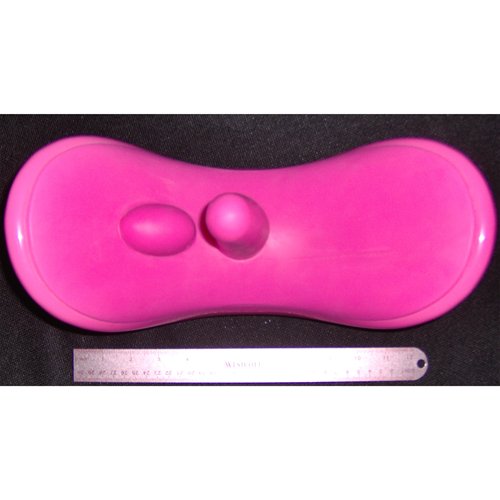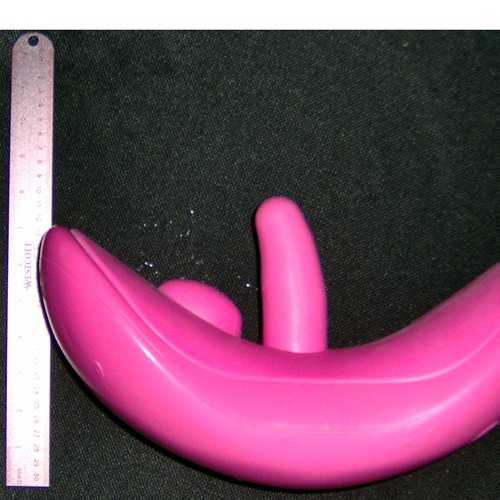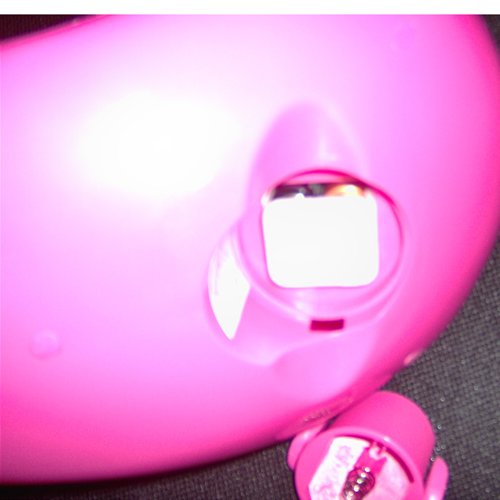 Experience
First of all, keep in mind that I'm a bigger girl, and very short. I had assumed that my lack in long legs would make this toy amazing for me, since other reviews complained about the height and I've always had problems with toys being TOO tall. This toy stands about 8" all together, and only 4" from the floor to the top of the base. That SHOULD be perfect for me, but I found this toy extremely awkward to use. I tried using pillows, blankets, plainly on the bed, plainly on a chair, a pillow on the chair, and probably some other ways that I can't even remember now while I brain is exerted from the fiasco! No matter how I tried it, I couldn't really situate myself in the base. Now the overall length was a LOT shorter than I expected, only about 17" in total length, and with the way it curves up there is really only 10" of room for your body to be placed. As a heavier girl (About a size US 22) this doesn't leave any room for my extra jiggle. PLEASE be aware of this if you are also a bigger girl/guy!

So once I actually crammed myself on the device, I couldn't find a way for it to be really pleasurable. The dong part felt too firm and I couldn't really rock without hurting myself. The 3 vibe speeds were all really nice, but with the dong design itself it wasn't feeling good. Now the vibrating nub, I had read bad reviews that it was too firm and hurt. Well this wasn't the case for me. First of all, the nub's vibe IS NOT close enough to the surface for it to give off strong enough vibes on my clit. The vibe speeds WOULD be awesome, if it was near the surface. Because they are not, it pretty much only made the device itself vibrate so I could only really feel it in my thighs. Secondly, with the awkward positioning of a short fat girl on the toy, the nub was hard to even get firmly pressed into me. Overall I felt like I was trying to mount my washing machine on a low cycle.

I played with this for awhile and after about 30 minutes I was more frustrated then aroused. I ended up just pulling out my liberator seat and shoving a vibe in it's pocket so I could end the night in at least an orgasm. I am completely frustrated, because of the price, that this toy will never get any use and will probably get thrown away. Cleaning isn't easy enough to make sure it's in top condition to be given away to one of my best friends. *sigh* I will have to deal with the loss.
Follow-up commentary
2 months after original review
Well, since they are asking nicely for my follow-up review, here it goes.

.....

This item went in the trash! Read above as to why, haha.
This content is the opinion of the submitting contributor and is not endorsed by EdenFantasys.com

Thank you for viewing
iRide
– dual action vibrator review page!