My Buddy of Big Pleasure
The head was thrusting instead of vibrating, that's a change. I wasn't trying to grab for another vibe to boost power which I have done before. If I could compare it to another vibe out there, I wouldn't be able to find one. Surprisingly, I did get a good orgasm that built up, but it didn't last all that long. I wasn't even expecting it on the first try. I guess you can say it did me a surprise and that is good in my book.
Published:
Pros:
Travel Friendly
Defined Shaft
Cons:
No head vibrator
Personally, I can't function without Eden's toys. Some people collect coins, but I collect toys. This one is really cute with the little bunny rabbit piece on the shaft. I thought I would react differently to the toy, but as it turned out it took me a second to get used to the many functions on it. I like the independent controls of rotation and vibration. This toy is super jelly, I mean super jelly-like such as a jelly bean. Everything squishes and moves and flops and thrusts.
The whole piece has several hidden pieces of built-in details. Like the foreskin area is very detailed and the whole head is extra big. I like both of those details, though the head was a little bit firmer than I liked. At first, it felt pretty rough, like a super hard dick trying to pass through my hole, but then the functionally of it all kicked in and I got the tempo of it all down. If I had it in deeper, I would have felt more of the thrusting (I did try both shallow and deeper thrusting with the device). The further you propel, the less it will feel like a thrust if you're also thrusting. And then it turns into a gentle push on the back of the cervix; no pinching, just light engorging is what it feels like. The texture felt uniform until you start to get off and then you get to feel all the components of the design. I was being lazy and just basically sitting back try to feel the newness of my toy.
I did make one mistake and that was using some Silicone lube with it. I don't know why I did that. Jelly with Silicone is just silly, it makes it a lot easier to have sex with but it didn't need it. I'm overall very happy with the making. And I expect this sort of thing with this soft of material. Cleaning was a little more difficult with the nooks and cranny. I will for sure be sanitizing this sucker as often as I use it. The worst thing you can do is let a little cum sit in the thrusters.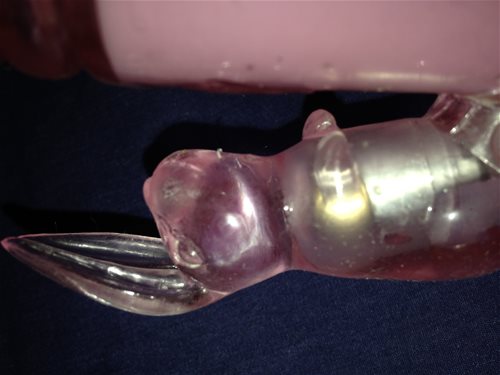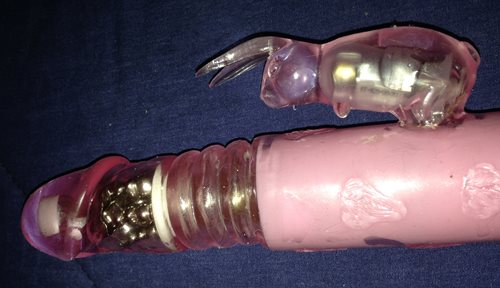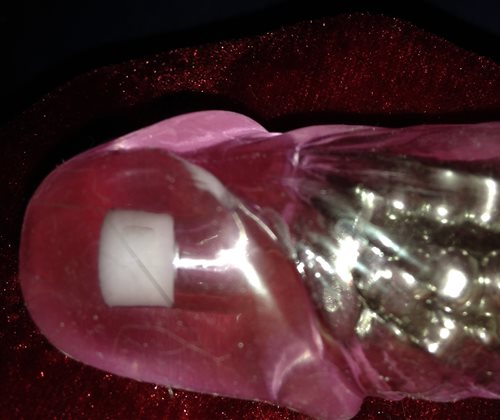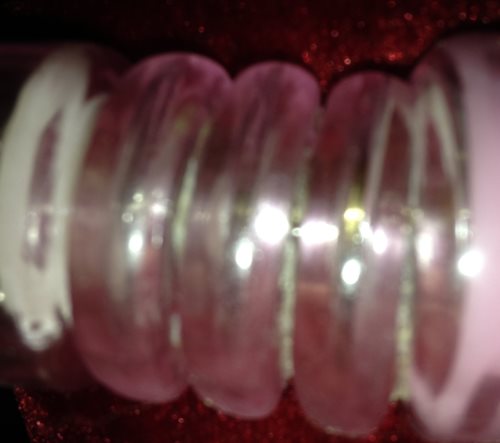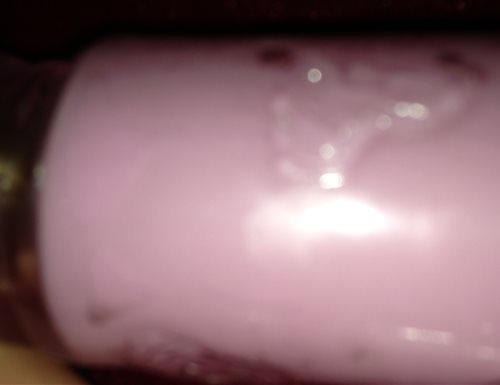 Experience
My expectations of this product were a lot higher since the Bunny bullets with rotating beads are of my all time favorite products here on EdenFantasys. I would say that this is loads different from any of the larger pieces I own, like the California Exotics Jack Rabbits, which I regularly would die for over and over again. The size of the Mini Thrusting or Rotating Bunny is smaller and I feel a bit more comfortable afterwards. It might take a few more tries to get used to, but I still love it. I usually love a pounding head but this time it felt a little flat. With some more tries I'll for sure get used to all the engorging which is hard to get used to in the first place. What guy gets so hard that his penis grows a few sizes during sex and you can feel rushing blood in and out. It's one of those one in a million things. Please check back in a few months to my returning review of do I still like it for a complete getting used to it mini review.
This content is the opinion of the submitting contributor and is not endorsed by EdenFantasys.com

Thank you for viewing
Thrusting mini bunny
– rabbit vibrator with rotating beads review page!