Liberator Bedroom Adventure Gear Liberator Hipster - Position pillow from Liberator Bedroom Adventure Gear

Product Details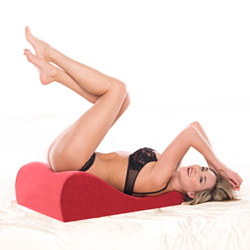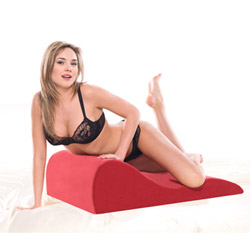 Summary:
The Liberator hipster isn't the cheapest bedroom aid, but it definitely is one of the best investments one could make to enhance and enrich bedroom activity's. Until I tried this product, I had absolutely no idea how much my sex life could be enriched. The Hipster is not just a profoundly well made sexual aid, it's a superstar in the bedroom! All I can say is don't hesitate one little bit to welcome the Hipster into your bedroom!
Pros:
Makes difficult positions less difficult. Would aid anyone's lovemaking!
Cons:
Not all suggested positions worked for us.
Design / Craftsmanship / Material:

Material:

Foam

/

Microfiber

/

Polyester

Length:

33"

Width:

24"

Height:

10"

Weight:

20 lb

Performance:

Love pillow special features:

Moisture-proof / Washable