Bijoux Indiscrets Collection deluxe: agent secret - Sensual kit from Bijoux Indiscrets

Product Details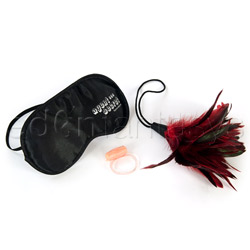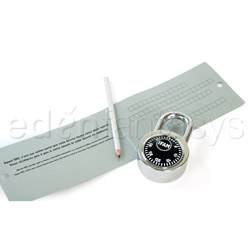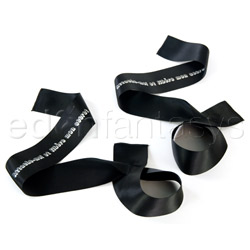 Release your inhibitions and explore the world of eroticism. Flip the lid off of this lovely scented black tin box and take your partner on a secret mission.
One of you should use the slim white pencil to write down a secret fantasy on the card and lock it with encoded padlock also included in the kit.
Now use your imagination and tools of seduction provided in the kit and get the code to unlock the secret.
Remember that you both are secret agents and nothing can stop you.
Included in the kit are burgundy feather tickler, 2 black satin restraints, black satin blindfold, peach vibrator ring, padlock, pencil and card.
Design / Craftsmanship / Material / Size / Fit:

Material:

Feather

/

Satin

Color:

Black

Weight:

1 lb

Other

Kit includes:

Blindfold, restraints, feather tickler, vibrating penis ring, padlock, pencil, card