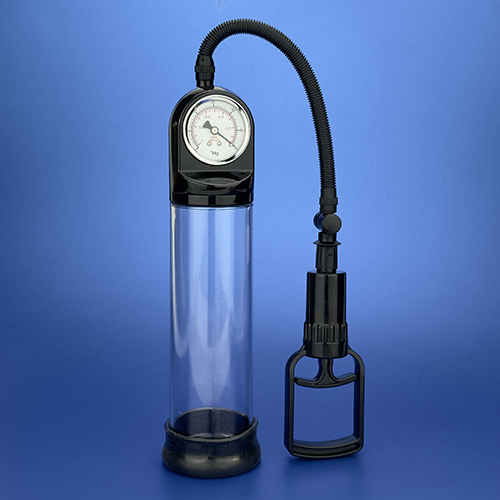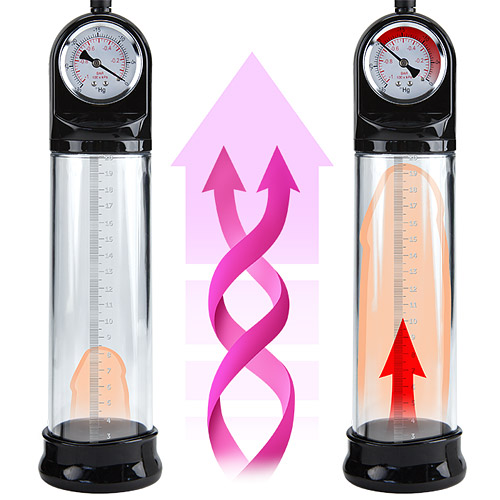 This product is out of stock.
What makes it awesome
This classic pump features a gauge for precise pressure control.
The easy-to-use finger piston handle and the quick-release valve ensure safe play.
The soft doughnut seal provides pleasant sensations while you pump.
Noise Level 1 | 5. Low, soft, "white noise" hum, similar to a cell phone's vibration alert that can be heard through the covers but not through a closed door.
A closer look
Surprise your lover with rock-hard long-lasting erections after regular use of this novice-friendly pump. Additional inches of your penis and its heightened sensitivity right after pumping will add an entire array of orgasmic sensations for both you and for your bae.
Cylinder
Diameter: 2 3/4"
Safe quick release valve
How it works
Pump mechanism: Finger piston
Safety features: Food-grade material / Hypo-allergenic / Latex free / Phthalates free
Ordering Details
Manufacturer: EdenFantasys
Sleeve
Smooth texture for gliding with less lube
Inner diameter: 2 3/4"
Product Manual
Works as intended Easy to use release valve Easy to clean

It actually did what it said, and it would do a big larger penis!!

For someone who wants to facilitate erections without Viagra this will do the trick. This is not a long-term penis growth solution, but one for short-term use. Growth will subside 12-48 hours depending on the person.