LELO Insignia Oden 2 - Cock ring from LELO

Product Details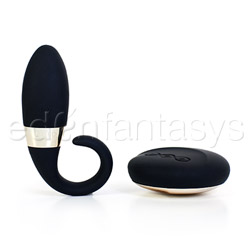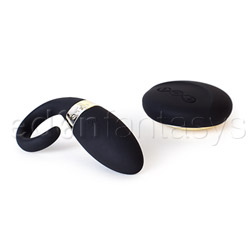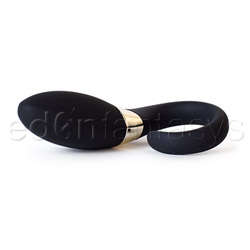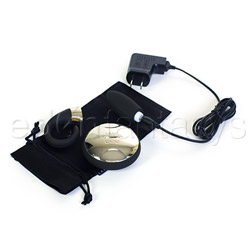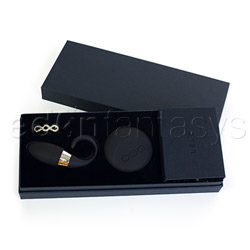 Summary:
The Lelo Oden 2 is a fantastic example of using new technology to bring pleasure and ease of use into the bedroom. The quality of the build, the effectiveness of the toy, and the intuitive controls all combine to make an excellently conceived and constructed toy for couples or individuals to use. I would gladly pay this price for such a well made item, and I likely will in the future.
Pros:
Strong vibrations, SenseMotion, easy to use, silicone, rechargeable.
Cons:
Hard to keep bullet in place, high price.
Best use:
There are a lot of toys out there, and I like to think I'm pretty familiar with most of them, but every once in a while something comes along that defies normal explanation and categorization. The Lelo Oden 2 is such a toy. If you are familiar with my other reviews, you will know that I own and have reviewed quite a few cock rings: some good, some not quite so good. At first glance the Oden 2 appears to be a cock ring with a separate unit of some sort. As Lelo describes it, the Oden 2 is a "couple's ring" designed for a man to wear while making love. "But Research," I hear you asking, "isn't any cock ring a couple's ring by its very definition?" Normally yes, but Lelo has taken the idea of a couple's sex toy and grown it by leaps and bounds.

What we have here is a true multiplayer sex toy. The cock ring part of the toy wraps around the shaft of the penis with an open ended hook. Because the ring section is not closed off, you don't get the usual issue of the cock ring applying too much pressure and causing discomfort or pain to the wearer. The SenseMotion remote control is then held by the partner and enables him or her to control the pattern and intensity of the vibrations with nothing but a turn of the hand or a flick of the wrist. This sums up the Oden 2 in a nutshell, but there's much more to this amazing little toy.
Material / Texture:

Like all toys from Lelo, the Oden 2 is made up of extremely high quality materials. The cock ring portion is a smooth ABS plastic core sheathed in a premium silicone skin. Rather than being a shiny, smooth silicone found in many smaller toys, the Oden 2 uses a matte finish that gives a light texture and a small amount of friction when used. The ABS plastic is exposed in a shiny silver band around the equator of the vibrator. This ring is where the hooked "tail" section can be unscrewed to allow the user to charge the internal rechargeable battery or swap out the tail for another size. The Oden 2 comes with two silicone tail sections, one small and one large.

The SenseMotion remote is also clad in a silicone wrap of the same type as the ring. The top hemisphere of the remote is a tight silicone cover, with molded buttons on top for controlling the various functions. The lower half of the remote is the same shiny ABS plastic we saw on the cock ring. Both ring and remote are fully waterproof when sealed, due to O rings inside the battery compartments.

Material:

Silicone

Material safety

Texture:

Velvety

Safety features:

Food-grade material / Hypo-allergenic / Latex free / Non-porous / Phthalates free

Shape / Design / Size / Fit:

The cock ring part of the toy, or the "Oden" as Lelo's website describes it, is a bit larger than a thumb or a lipstick tube. Despite its unusual shape, it is basically just a nicely designed, ergonomic vibrating bullet with some extra features. The option of choosing what type of tail you want is great; the hooked tail that comes attached to the bullet has an open end rather than a closed ring. This is very comfortable and easy to adjust, but it doesn't grip as well as a closed ring would. If you prefer, you can attach the closed ring tail instead and have a smaller, tighter grip that is less likely to move out of position. The nice thing about the texture of the silicone Lelo used is that it takes and holds lubricant very well. Since silicone is a fairly high friction material, it's a good idea to use a drop or two of lube to get the cock ring portion into position, and perhaps a bit more before you get started. Grinding on dry silicone is not the greatest feeling in the world.

The remote control is a disc that fits in the palm of your hand and controls the bullet either by pressing buttons to cycle through modes and vibration power levels, or by using the Lelo SenseMotion technology, which I will describe in the next section. The back of the remote unscrews to reveal the compartment where two AAA batteries live.

Color:

Black

Cock ring style:

Stretchy ring

Max stretched diam.:

2"

Unstretched diameter:

1 1/2"

Diameter:

1"

Length:

3 3/4"

Width:

1 3/4"

The set includes:

Cock ring
Interchangeable ring
Remote control

Weight:

0.2 lb

Functions / Performance / Controls:

The set of functions available in the Oden 2 is what sets it apart from other vibrating bullets. Instead of having a simple on/off switch on the bullet itself, the Oden 2 features a wireless remote control that connects with the bullet and gives you complete operational control. That control does not come in the normal form of a few buttons you can press; however, while there are buttons on the remote that allow you to manually change settings, the real feature of the Oden 2 remote is that it features the Lelo SenseMotion technology. SenseMotion uses a tiny accelerometer to detect tilt and orientation just like a smartphone. Where a phone uses the technology to decide whether to display pictures vertically or horizontally, the Oden 2 uses the tilt to dynamically change the strength of the vibrations coming from the bullet. Every angle, movement, or adjustment of the remote results in wildly different results in the vibration, giving the holder complete control.

As if that weren't enough, the remote has its own vibrator built in, which is accessed through the buttons built into the top of the remote. While the vibrations coming from the remote are stronger than the ones from the bullet, you will likely find the bullet to be more enjoyable since you have such fine control over it.

One more thing to mention; if you are reading this after owning or using a Lelo Oden toy, this likely all sounds familiar. There were no major changes made to the design or list of features between the Oden 1 and Oden 2, but there are a few performance upgrades. The Oden 2 features a full 50% stronger vibration in both the vibrating bullet and the remote control. If you had trouble with the Oden 1 losing sync with the bullet, or simply not sending commands well, the Oden 2 now has triple the wireless communication range which minimizes dropout. As before, both parts of the Oden 2 are completely waterproof.

Functions:

Multifunction / Pulsating / Escalating

Special features:

Powered By:

Aaa-2 / Rechargeable

Control type:

Remote control

Packaging:

As Lelo toys tend to do, the Oden 2 comes in a sleek black box. The box is sturdy, smooth cardboard and is surprisingly tough. The components of the Oden 2 are laid out on a velvety material with a cutout for each one. Everything looks very nice and professional, more like jewelry than sex toys. To the side is a covered section that reveals the charging cable and instructions. You could easily store the Oden 2 in this box since it was custom made for the toy, but if you want to save space or be a little more discreet, the Oden 2 also comes with a small black satin bag for storage.

Other

Special Features:

Rechargeable
Remote controlled