From the Exposed by Magic Silk collection, this style includes: a mini skirt featuring an attached Brazilian thong
This skirt measures 8" inches. This allows it to slide up quite efficiently.
+ 50 points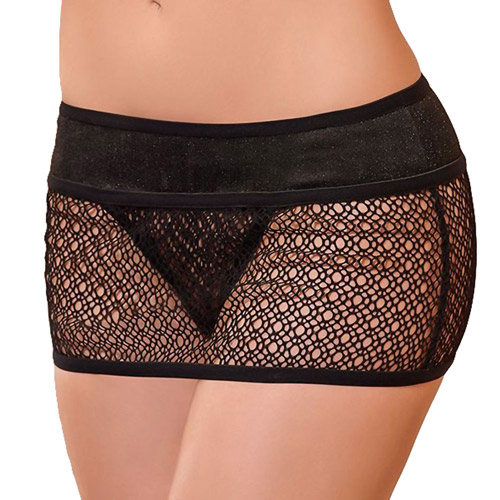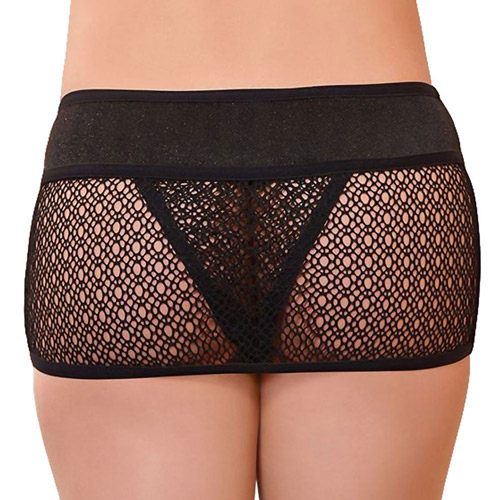 Fabric composition 45% Nylon, 40% Polyester, 15% Spandex
Distinctive, black four way stretch circular net
If you want your partner to grab your waist as ans excuse to check whether it is a skirt or a panty, this is it!
The set includes: Thong and sheer skirt
Color: Black
Pattern: Net
Material: Nylon