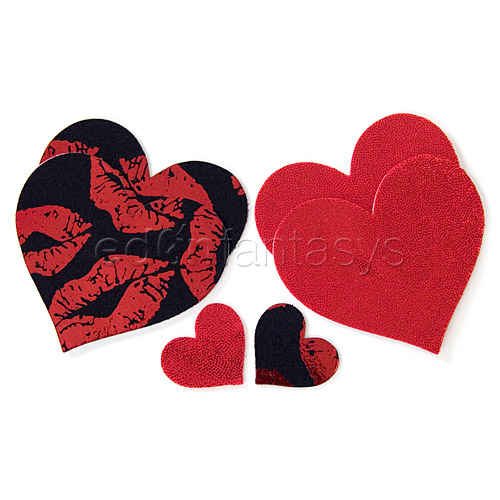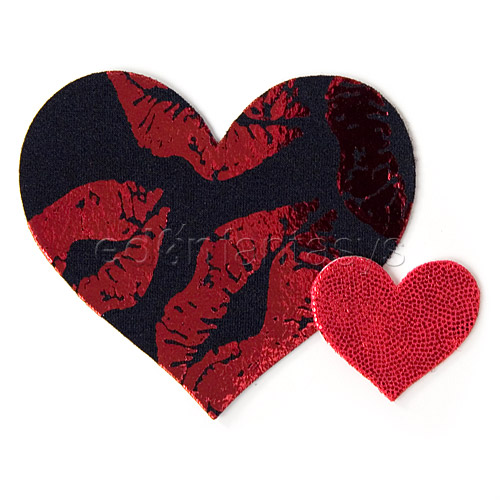 This product is out of stock.
Notify me
What makes it awesome
A closer look
Black heart with red hot lips, and shimmering red heart pasties set
These Nippies are definitely more of a splurge item and not very cost effective for every day wear. However, they are well worth the money when you do wear them out, being comfortable, and lasting even through sweat.