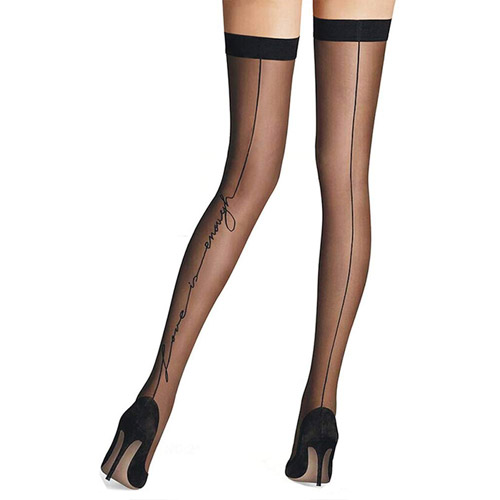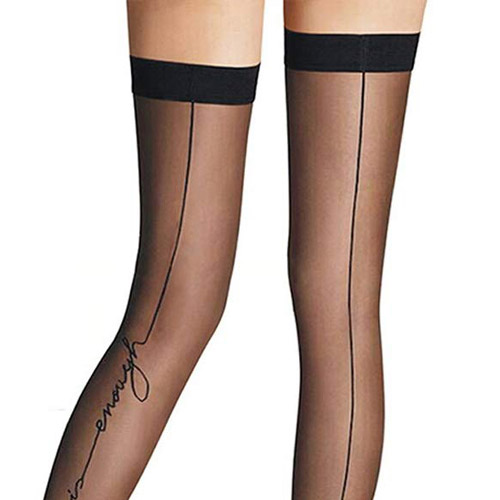 This product is out of stock.
What makes it awesome
Make your legs look sleek with the elegant back seam design.
The stockings stay up with the silicone band.
Stretchy fabric fits most of the regular sizes.
A closer look
The classic back seam design is made more fun with the Love is enough print.
How it looks
Color: Black
Pattern: Solid
Material: Nylon / Spandex
How it fits
How it works
Hosiery special features: Seam / Sheer