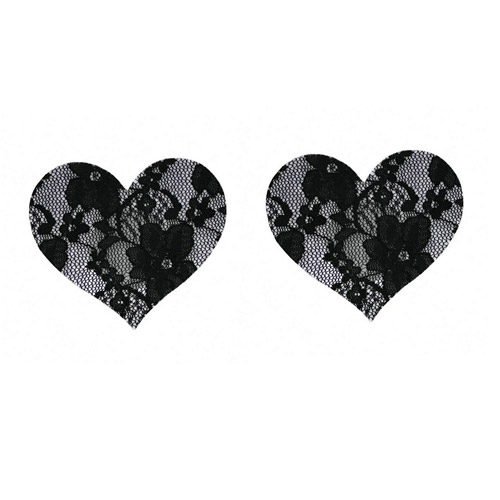 This product is out of stock.
What makes it awesome
This set of two heart-shaped pasties features black lace for an ultra-erotic look.
The gorgeous pasties are self-adhesive and water-resistant.
Easy to stick and remove they don't leave sticky traces.
Made from comfortable, hypogenic polyester they complete your sultry look.
A closer look
These heart pasties feature black lace and have a latex-free, medical-grade, waterproof adhesive that leaves no residue when gently removed.
How it looks
The set includes: 2 pasties
Color: Black
Pattern: Floral
Material: Polyester
How it fits
Size: One size fits most
Weight: 0.1 lb
If you are looking for something to spice up your night and surprise your mate, then I would recommend these heart pasties. They are cheap and sexy and very comfortable to wear.

These heart lace pasties represent a fun, flirty one-time use product. Great for a night out and are of a decent value.