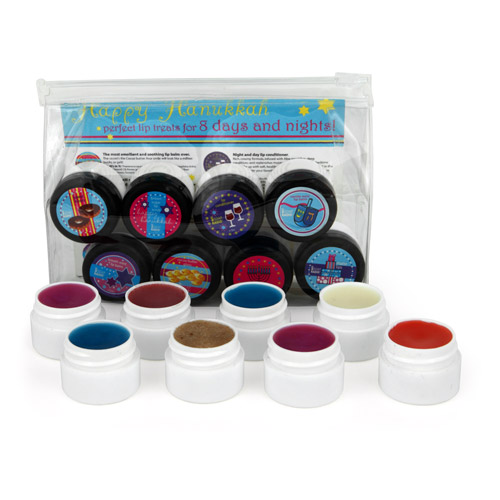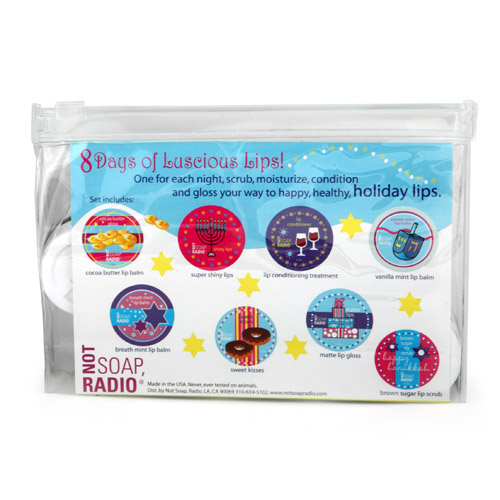 This product is out of stock.
Notify me
What makes it awesome
Brown sugar exfoliating lip scrub
Day/night lip conditioner
2 breath mint lip balms
Mango butter lip balm
A closer look
Happy Hanukkah lip set includes:
Ordering Details
Manufacturer: Not Soap Radio
Texture
Performance
The set includes: Cocoa butter lip balm, super shiny lips, lip conditioning treatmeant, vanilla mint lip balm, breath mint lip balm, sweet kisses, matte lip gloss, and brown sugar lip scrub
complete lip spa easy application inexpensive for all ages

This lip balm set is specifically for the holiday season, so stock up and give the gift of love and have a variety of flavors to your beauty collection!

Great packaging, lovely lip care system, amazing smells and tastes.