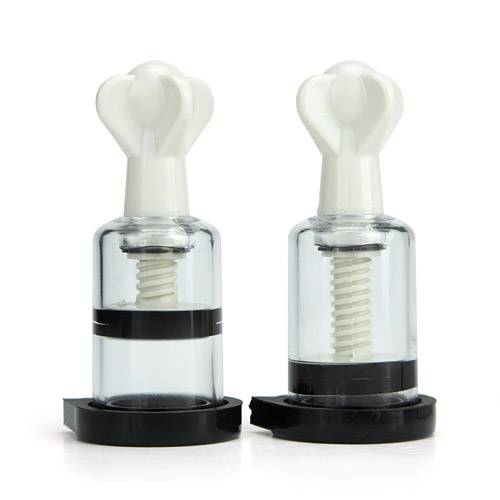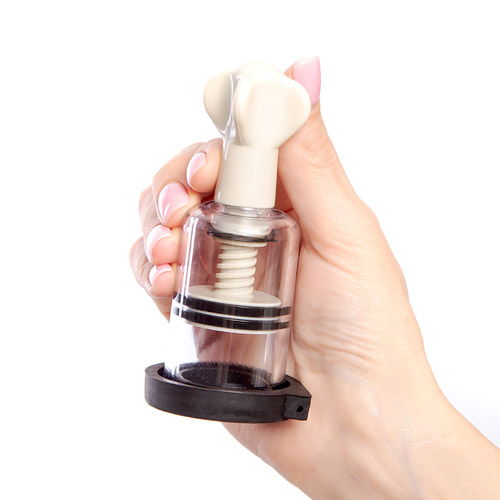 This product is out of stock.
What makes it awesome
Twist the knob to create stronger suction;
Works with electro-stim controller, sold separately. Available here
To improve electrical connectivity with your skin, please apply a small amount of water-based lube. If your skin is too dry, the electrical impulse won't be able to go through;
Both suckers should be on your skin to complete the circuit and create electric flow.
A closer look
Enjoy advanced nipple play with these electro-stim nipple suckers. The sucking sensations, combined with electric impulses, delivers fantastic sensual experiences.
How it works
Functions: Electrical impulses
Powered with ePlay cable. Available here
Works with ePlay controller. Available here
Special Features: Travel
Care and cleaning: Soap and water / Toy cleaner
How it feels
Material: PU coated plastic
Smooth texture for gliding with less lube
Safety features: Phthalates free
How it looks
How big it is
Length: 4"
Weight: 4.4 oz
Ordering Details
Manufacturer: EdenFantasys
Our favorite aspect of these suckers is how versatile they are! They have been able to get good suction all over my partner's body- nipples, clit, labia, and even ass hole. This is so awesome!

The O-power was shocking, impressive, and left me breathless with laughter. That was an orgasm that just hit me like a speeding truck.

I was a little shocked since most of the other toys delivered a mild stimulation, but these shocked the hell out of me.