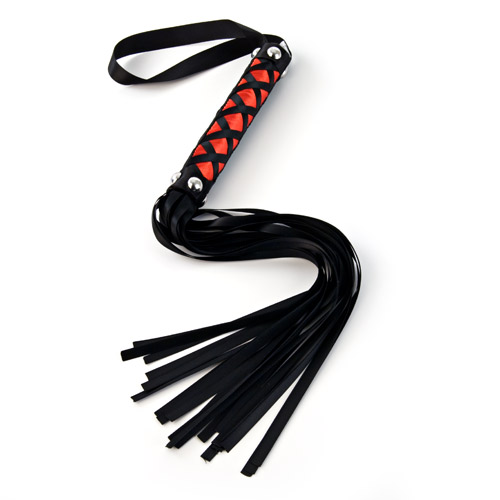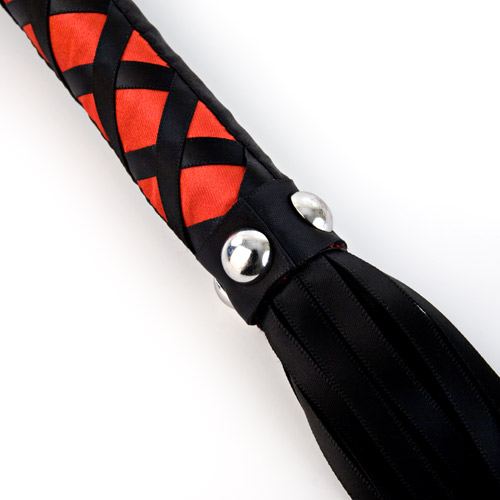 This product is out of stock.
Notify me
What makes it awesome
A closer look
Luxurious black and red whip for BDSM play.
How it feels
Material: Polyester / Stainless steel
Safety features: Latex free / Phthalates free
Non-porous material doesn't harbor bacteria
Color: Black / Red
Special Features: Texturized
How it measures
Weight: 0.2 lb
Width: 3/4"
Length: 11 1/2" / 6 1/2"
Ordering Details
Manufacturer: California Exotic
Lightweight, small, easy to use.

This is the perfect flogger for beginners. It doesn't look scary (which is a pro for beginners). It has the ability to be sensual if run slowly over the body, but can also provide a great sting!

No pain for beginners LOUD Even found a way to make it good for advanced users!

The Tantric Satin Ties Pleasure Whip is great for beginners just testing the waters, but provides a nice sting for people looking for more! The whip is small and is great if you are traveling! A great buy for the price!