Doc Johnson Blush UR3 dong - Realistic dildo from Doc Johnson

Product Details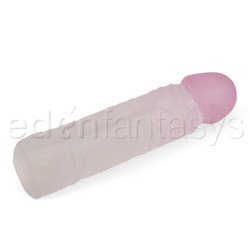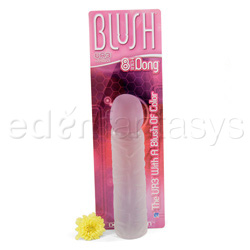 The Blush UR3™ is a great choice for someone who likes to stick to basics and doesn't need all the whirling and whizzing functions some other toys have.
At eight inches long, this stylish penis is the perfect length for most women because you can penetrate as deep as you like and still have gripping space to maneuver with at the bottom.
The shaft is veined for added texture and a touch of realism.
The head is penis-shaped for the same reason and is not accentuated like with some other dildos for easier insertion.
But the best thing about this toy by far is the Ultra realistic material it's made out of; it's one of the most sensual materials we've ever come across because it was designed in a laboratory to emulate the feeling of real skin, and that's why this dildo would be a great addition to any gal's collection.
Properties

Texture:

Veined

Safety features:

Latex free / Phthalates free

Material:

Ultra realistic 3.0 (UR3)

Material safety

Color:

Clear / Pink

Insertable length:

7 1/2"

Circumference:

5"

Diameter:

1 1/2"

Weight:

0.5 lb