Evolved Female attractant pheromone bracelet - Oil from Evolved

Female attractant pheromone bracelet videos
Product Details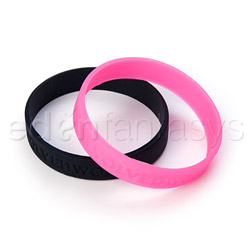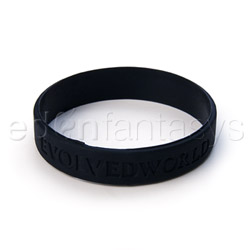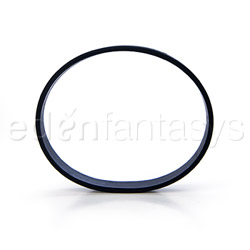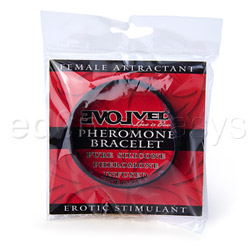 Summary:
This pheromone infused bracelet from Evolved is a cheap, discreet, and easy way to attract females. The secret is in the alluring smell. It is so lovely that it needs to be smelled more than once!
Pros:
Easy to use, alluring scent, mixes well with other colognes/perfumes/natural smells, discreet.
Cons:
May not be a sexual attraction-effective in attracting me to the smell though! A bit small for some.
Best use:
Want to attract females with little to no effort at all? The pheromone infused, 100% silicone bracelet by Evolved may just help you do that. This discreet accessory can be comfortably worn while emitting a simulated pheromone just like those that are naturally secreted by the body to attract the opposite sex. It has been proven that females are actually more attracted to feminine like smells than masculine ones,sex so it would make sense that this bracelet has a semi-sweet aroma to it. It mixes nicely with your natural smell or cologne. Whether it makes females more sexually attracted to you or not, they may still find that they want to stick around to smell you more and more. They won't know why though!
Texture / Consistency / Thickness / Viscosity:

The bracelet is made of black, 100%, medical grade silicone. It is free of phthalates and latex making it safe for anyone to wear. The silicone is not sticky, and will not likely pull at hairs on your wrist. It is very flexible and does stretch a bit but not with the fear of breaking. While it does stretch, it doesn't do so to a large extent. It is far from having the elasticity of a rubber band. The outside has a matte feel to it while the inside is more smooth.

Taste / Aroma:

The aroma is designed to be released by coming in contact with your natural sweat and skin oils. By itself, the pheromones have a sweet smell to them, but a specific smell is hard to pin down. It sort of smells like a fresh and ripe cantaloupe or nectar, nothing too fruity, but still sweet. In addition there is a slight earthy smell to it. This is more of an under tone though. Together they create an extremely pleasant and mostly indistinguishable aroma that females won't be able to get enough of! The beauty of this scent is that it is unique enough, but non specific also. It mixes well with colognes, perfumes, and or your own body's scent. Because of this, it will smell slightly different on whomever wears it.

The smell is not all that strong, but because it is unique it can be picked up even a few feet away. The smell eventually with dissipate in a room. It also leaves the scent on the skin after an extended period of wear. It will not overpower colognes or perfumes, but compliment them instead.

Performance:

SIZE/FIT/DESIGN:

The bracelet is very simple and discreet, as well as being fashionable. It looks just like those Live Strong or breast cancer awareness ones. It is a simple band with no clasps or closures. It simply slides over your hand and onto your wrist. For most, it will likely sit about the wrist bone. It is about 7 3/4" around and will fit wrists up to about 8" around when stretched to a comfortable circumference. It is comfortable to wear for those with the appropriate wrist size. Also, imprinted into the silicone are the words Evolved World. They can't really be seen unless looked at closely, but can be felt.

The bracelet does not need to be on to emit the pheromones. They can be detected if the bracelet is in a pocket as well. The smell may increase when worn however. When worn, the smell will mix with your natural ones and create an aroma that is so lovely, it begs to be smelled over and over. Even if you don't find this to be arousing, many will still likely find the aroma to be so pleasant that they want to stick around it.



Packaging:

The bracelet comes in a plastic package with a cardboard insert. This insert has a bit of information about pheromones and how they work. The plastic is not resealable however. Since the bracelet emits scents all the time, you may want to put it in a plastic zip-lock to keep those in when not in use. Once opened, the bracelet will emit the pheromones for approximately 45 days. They do not decrease quickly either. After almost a full week, they will smell just as strong as the day the package was opened. But even when this stops emitting pheromones, it can still be worn.

Volume:

0.25 fl.oz.

Weight:

0.25 oz

Special Features:

The pheromones in this product as designed to hopefully "influence the behavior or development of others, often functioning as an attractant of the opposite sex". There is also mention on the packaging as this being an erotic stimulant.

Personal comments:

For us, I was not sure if it was making me more aroused. But, I did find myself wanting to smell my guy more and more! I noticed that the smell followed him around the apartment also. I found that I wanted to follow the smell! So regardless of sexual arousal, I still was attracted to my guy more since I wanted to be around him even more than I already do. In this sense, I'd say this product is affective at attracting women to the person wearing it. Plus, I think it looks sexy! My boyfriend has black ink tattoos on the arm he chose to wear it on and they nicely complimented each other. He would the bracelet to be comfortable to wear. He also liked that it was not lose because it wasn't noticeable during wear either. I wore it as well, and felt the same way. It should also be noted that he found the smell to be pleasant, but didn't feel a need to smell it like I did (maybe the male attractant product will!).

This product is so easy to use, never really stops having a use since it can continue to be worn, and smells great! Whether it sexually arouses those who smell it is up to the specific nose that smells it, but I suspect that most will find the smell very alluring.

Other

Safety features:

Food-grade material / Hypo-allergenic / Latex free / Non-porous / Phthalates free

Material:

Silicone

Material safety

Diameter:

3 1/2"

Special Features: