Topco Japanese silk love rope - Rope from Topco

Product Details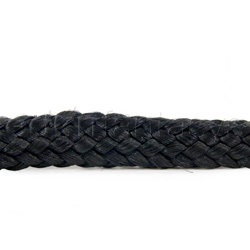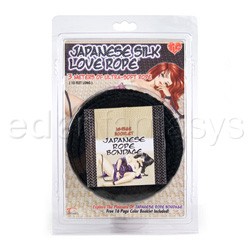 Unsurpassed softness and strength combine to help you enjoy the beauty and passion of restraint with this Japanese silk bondage rope. Highly versatile and easy to use, this rope can be applied in a myriad of ways. Whether you're constructing intricate patterns around your partner's body or simply tying up their hands and feet, the silky and alluring texture is pleasing to the touch as well as the eye, titillating the mind and body equally.
Rope bondage is predicated on the idea that direct and indirect pressure is exerted on the body, not only on erogenous zones, but everywhere, squeezing these areas equally and dispersing the pressure across the entire body. Quality tested and high-tensile construction ensures that this rope will retain its strength after many uses, and will not chafe or irritate sensitive skin.
Perfect for beginners and experts alike, the rope also comes with a bonus 16 page color booklet detailing various techniques and directions that will prepare you to "explore a whole new world of erotic expression." The rope measures 3 meters (10 feet) long.
Design / Craftsmanship / Material / Size / Fit:

Material:

Silk

Color:

Black

Weight:

7.5 oz