KamaSutra Lover's paint box - Body paint from KamaSutra

Product Details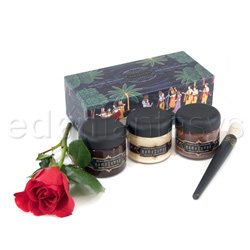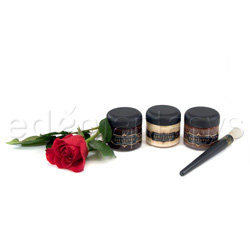 "Body painting has long been a popular foreplay method because it allows you to explore every part of your partner's body in an artistic way that both of you will enjoy, and on top of that the paint is made of edible chocolate you can lick off.
Some people think chocolate is better than sex, and here's a way to indulge in both at the same time. In addition to dark, milk and white chocolate paints, the elegant latch box comes with a broad body brush that feels great against the skin; we're sure you can find some other creative ways to use this brush. ;)
(If you find that the paints have hardened it's safe to heat them up in the microwave or with warm water.)
"
Properties

Flavor:

Chocolate

Weight:

1.5 lb

Special Features: