quantity discount
+ 40 points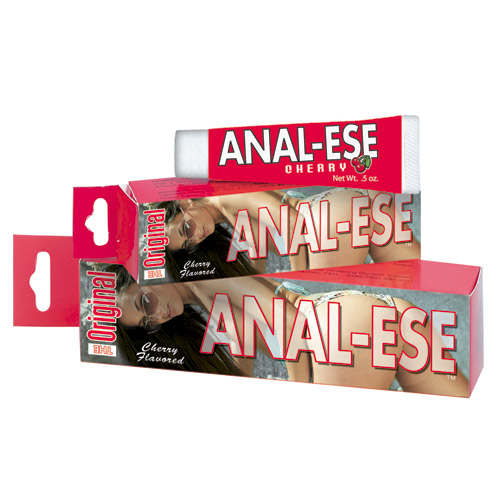 This product is out of stock.
A closer look
Cherry flavored de-sensitizing lubricant for men or women.
How it feels
Water-based formula is compatible with all materials
Flavor: Cherry
Ingredients: Benzocaine 7.5%, Inactive Ingredients: PEG 8, Glycerin, PEG 75, Sodium Saccharin, Flavor, Red 40, Yellow #6
How it works
Special features: Moisturizer
Desensitizing to ensure a longer-lasting session
Edible and arousingly delicious
How it measures
0.5 fl.oz., carry-on luggage friendly
The lube was very slippery and did actually last for a long time, but I also used it in conjunction with normal water-based lube which I highly recommend doing as well

Anal-Ese is, without a doubt, a necessity for any anal beginner. Use in conjunction with plenty of lube and you'll find things will go a whole lot smoother.

Good desensitizing lube that helps during anal. Edible and unflavored for foreplay purposes. Easily put inside the bag for travel purposes.

Numbing agent, anal play.