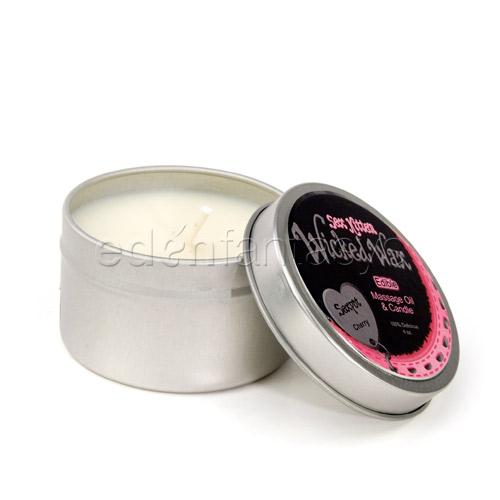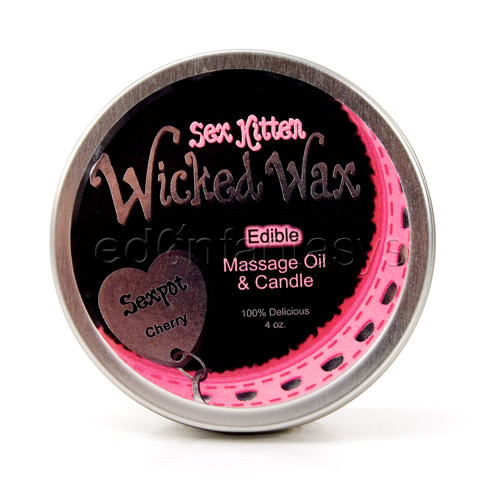 This product is out of stock.
Notify me
What makes it awesome
A closer look
Edible soy wax based massage oil candle.
How it measures
Volume: 4.5 fl.oz.
Height: 1 3/4"
Circumference: 9"
Diameter: 2 7/8"
Weight: 4 oz
How it feels
Soy wax formula won't burn the skin
Flavor: Cherry
Ingredients: Hydrogenated Soybean Oil, Hemp Seed Oil, Jojoba Oil, Shea Oil, Grape Seed Oil, Vitamin E and Fragrance or Flavored Oil.
Ordering Details
How it works
Special Features: Disposable / Travel
Edible and arousingly delicious